In this video from the 2022 SEMA Show held in Las Vegas NV, I catch up with Trans Am Worldwide latest offering.The 70 SS! These modern versions of the classic 1970 Chevrolet Chevelle Convertible SS are built on a modern Chevrolet Platform, Everything is custom from there though.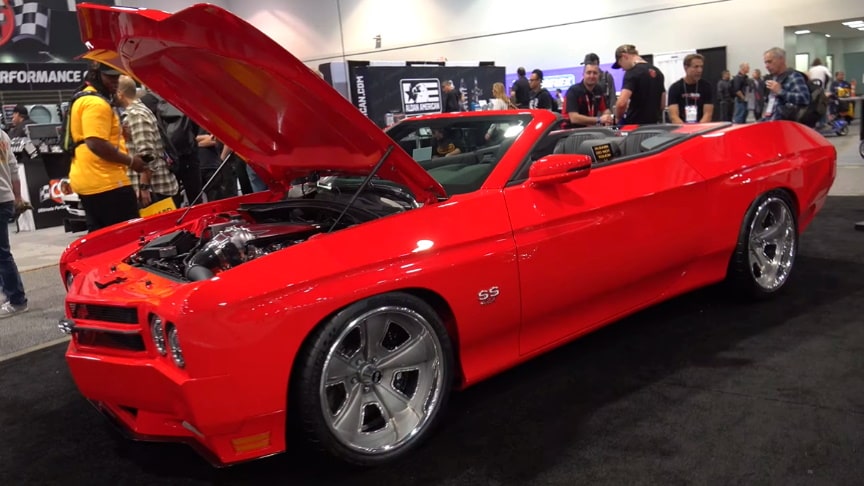 image: ScottieDTV
The body is completely custom and made of Carbon Fiber. The dash and controls are part of the platform they build these modern day muscle cars on.The rest of the interior is custom and they have done a good job of choosing a leather and style.
That gives it the feel of the classic Chevrolet Chevelle. There are several wheel choices that you can make to personalize these cars.The wheels they had on them at the 2022 SEMA Show Had a classic look that fit the cars well. There are 3 different choices of engines.
Advertisement
From a 450hp LT1 to the Twin Turbo 1500 Horsepower version. The 1500 Horsepower Twin Turbo will be a limited edition with only 25 available. The 1970 Chevrolet Chevelle was a iconic Muscle Car back in the day.Here's your chance to own the modern version of the 1970 Chevelle SS Convertible.