With a huge cabin, this truck has to be any truck driver's dream.The cab is one of a kind, and under it is a powerful 730-horsepower V8 engine, and all this is complemented by equipment, materials and systems that have turned this long-haul tractor into a kind of conference room or hotel on wheels.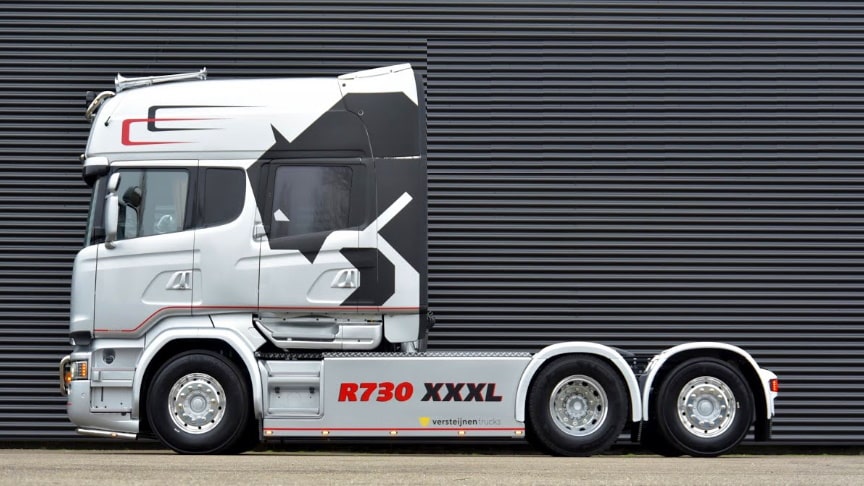 image: BIGtruck online magazine
The history of this truck is very complicated. First, a unique cab was made, which is a twin four-door version of the R series, and has the highest roof along its entire length – the Topline type. And what is important, the chassis option that was chosen for it made it possible to create a Scania R730 V8 6 × 2 XXXL truck tractor. Watch the video from BIGtruck online magazine:
Although the specialists of the Swedish company Laxå Special Vehicles, engaged in the manufacture of non-serial modifications of Scania tractors.The finished truck was delivered to the customer, Versteijnen Trucks , which markets off-series trucks and will be putting this Scania up for sale.
Advertisement
Unfortunately the price has not been announced, but it is known what other extras we will find on board.These include full air suspension, Kelsa pipes, retarder, Alcoa alloy wheels, satellite navigation and a lifting tag axle with steering system. The mastodon must have only 300 kilometers and the cabin was not really used except to be disassembled for modification.