Inspired by the love for café racer and scrambler motorcycles of the past, Electraply Wooden e-Bike was born. This electric bike is also the result of the desire to honor and continue this iconic design through modern interpretation. Crafted from layers of sustainably sourced plywood, Electraply combines modern manufacturing methods with traditional construction techniques.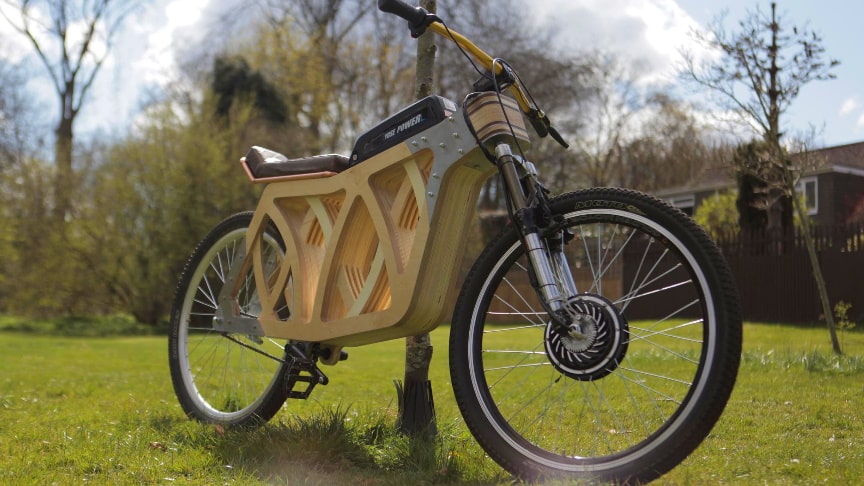 It's a challenging project that brings everything together and blends everything in harmony, including that some birch plywood for the outside layers.As a woodworker, Evie Bee is very passionate about creating sustainable design. Electraply project pushed her woodworking skills to the limit.
She explains that one of motivating factors to pursue this project was her desire of owning and riding her own electric bike. After rending a bike to cruise along a beautiful coast road, she was convinced that she needed to make one for herself.
Advertisement
Electraply is made predominantly from layers of sustainably sourced poplar ply (hence the name) aswell as some birch ply for the outside layers. The drop outs are made from stainless steel which features in other areas of the bike where a bit of extra strength is needed. The bike is powered the 26″ smart pie front wheel motor and a 36v 12.5ah battery from Yose power.//mailchi