An electro-osmotic pump is an unusual and interesting way to pump fluids and also measure their flow rate with only an electric field (no magnets).An electroosmotic pump , or EO pump, is used for generating flow or pressure by use of an electric field.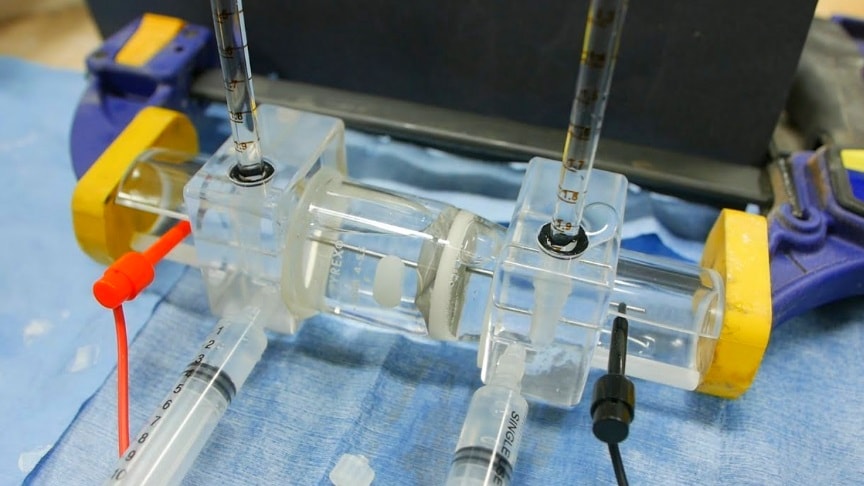 source/image: Applied Science
One application of this is removing liquid flooding water from channels and gas diffusion layers and direct hydration of the proton exchange membrane in the membrane electrode assembly (MEA) of the proton exchange membrane fuel cells.
Electrokinetic pumps have no moving parts and are capable of generating high flow rate per device volume.
Advertisement
Electroosmotic pumps are fabricated from silica nanospheres or hydrophilic porous glass, the pumping mechanism is generated by an external electric field applied on an electric double layer, generates high pressures and high flow rates.