This enchanting, whimsically styled tiny home is a sight to behold. Located on a spectacular 100 hectare organic farm in France, with abundant gardens and a dream view overlooking a lake, this is a home capable of making your heart stand still for the beauty!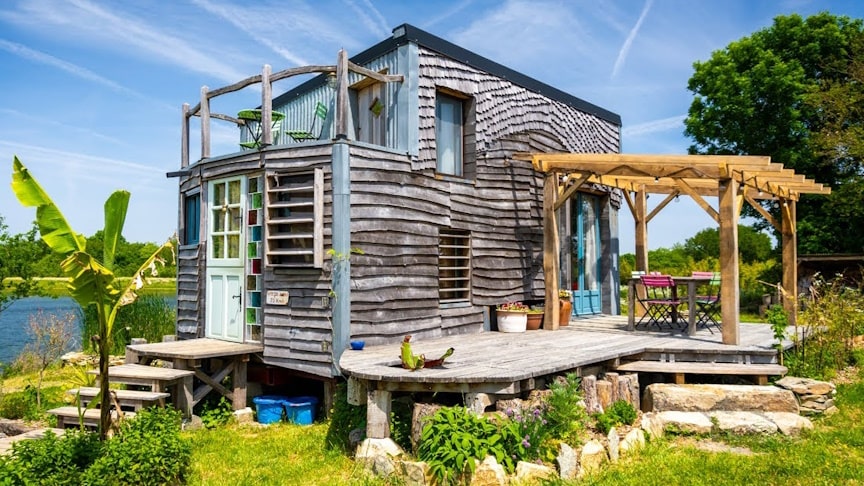 source.image: Living Big In A Tiny House
There is so much clever design and function which has gone into this DIY built tiny home. Constructed on an old tractor trailer, there is a lot of great thought and design which has been poured into this space.
I'm especially a huge fan of the full sized piano in the main room! And you can't look past the incredible setting of this home, with abundant rural views and dream gardens all around.
Advertisement
This couple even grow enough fresh produce that they decided to get rid of their fridge! Now that's living the dream! We hope you enjoy the full tour of this amazing tiny house.