Robotic self-wheeling traffic cones and smart rumble strips will be trialled on CityLink to help boost safety for people working in live traffic, in a new initiative developed with Telstra.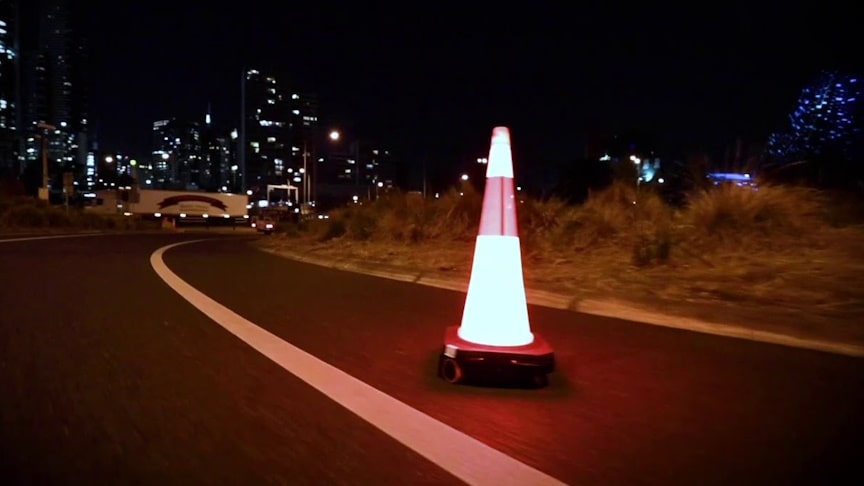 source.image: Transurban
Remote-controlled robotic traffic cones will be tested and if successful would remove the need for road workers to manually place or move cones when setting up or taking down road works or emergency zones in live traffic.
Sensors will also be used on traffic cones and rumble strips to test the ability to communicate in real-time with workers via a wearable device such as a vest, which would light up, vibrate and sound an alarm when a vehicle enters the worksite, so they can get out of danger.
Advertisement
Transurban Group Executive Victoria and Strategy, Wes Ballantine, said the trial will commence by the end of the year and will be done during routine maintenance closures of the Burnley and Domain tunnels to manage safety in a controlled environment.
"Road workers can be vulnerable in live traffic and we currently have 10,000 people working to build new roads and more lanes on our projects across the country who all deserve to get home safely," he said.