Sonam Wangchuk lives and works in the Ladakh region of India, high in the Himalayas. This harsh mountain area is experiencing acute water shortages due to climate change. Sonam, who is an engineer and educator, found a simple but ingenious way to store water using artificial glaciers that will irrigate trees and crops.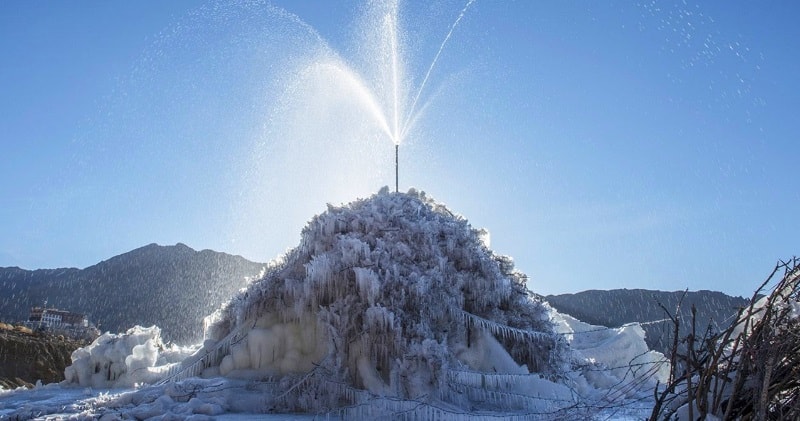 source/image: Rolex Awards for Enterprise
As the glaciers retreat farther and farther each year, it disrupts the hydrological cycle that makes the Himalayan glaciers an important source of freshwater for almost a billion people, their crops and wildlife down on lower elevations.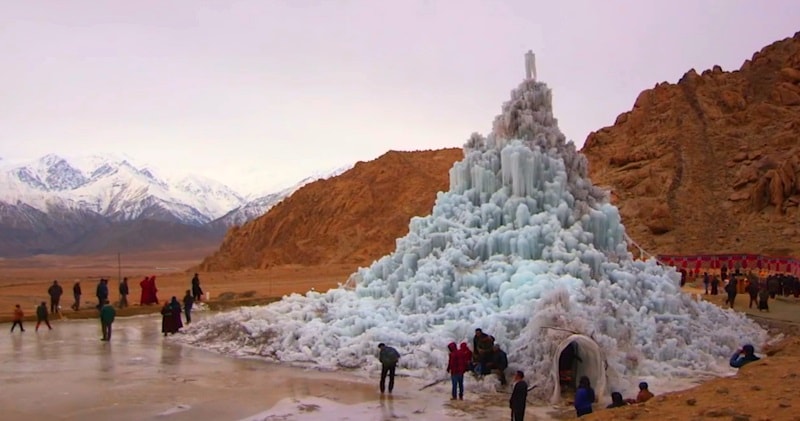 source/image: Rolex Awards for Enterprise
Built using vertically placed pipes that shoot out glacial meltwater during the spring, which will be frozen into ice towers, these so-called "ice stupas" (a stupa is a mound-like structure to house relics and for meditation in the Buddhist tradition) will be an adaptation measure to help farmers facing acute water scarcity.
Advertisement
The next winter, a crowdfunded, two-storey prototype of the ice stupa was built using 2.3 kilometers of pipe, using 150,000 litres of unwanted winter stream water.
The design's verticality means that it melts slower than flat, artificial ice, and during the late spring, it slowly melted and released water, creating a new source of water for local farmers, some of which was used to irrigate crops and 5,000 newly planted tree saplings.