The Republic XF-84H "Thunderscreech" was an American experimental turboprop aircraft derived from the F-84F Thunderstreak. Powered by a turbine engine that was mated to a supersonic propeller.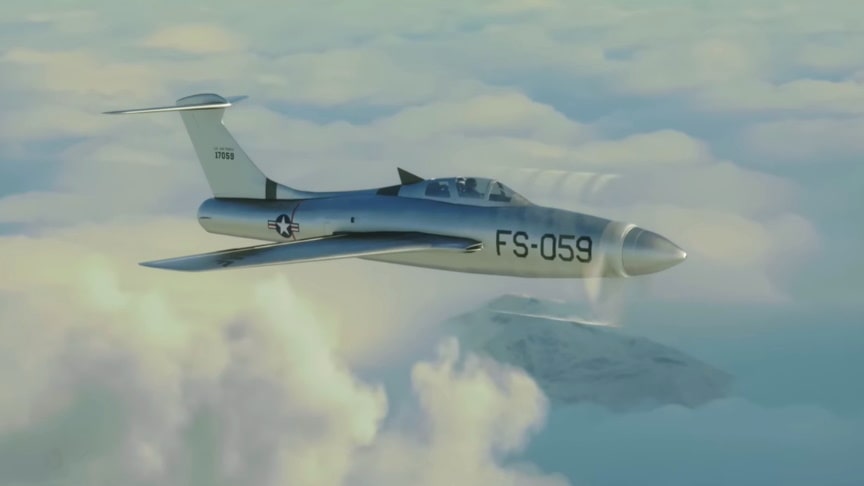 source/image: Real Engineering
The XF-84H had the potential of setting the unofficial air speed record for propeller-driven aircraft, but was unable to overcome aerodynamic deficiencies and engine reliability problems, resulting in the program's cancellation.The XF-84H was destabilized by the powerful torque from the propeller, as well as inherent problems with supersonic propeller blades.
The XF-84H was created by modifying a F-84F Thunderstreak airframe, installing a 5,850 hpXT40-A-1 turboprop engine in a centrally-located housing behind the cockpit with a long extension shaft to the nose-mounted propeller.
Advertisement
The turbine engine also provided thrust through its exhaust; an afterburner which could further increase power to 7,230 hp was installed but never used.Thrust was adjusted by changing the blade pitch of the 3.7 m diameter Aeroproducts propeller, consisting of three steel, square-tipped blades turning at a constant speed, with the tips traveling at approximately Mach 1.18.