Joining Victor Engler and the Engler team at Salon Prive in the UK for the official launch of the Superquad, during the unload process let's take a look and a first experience to get a taster for what it's like. After bringing the super-quadbike out from the trailer, we can take a look around it before I learn the ropes and give it a gentle go myself.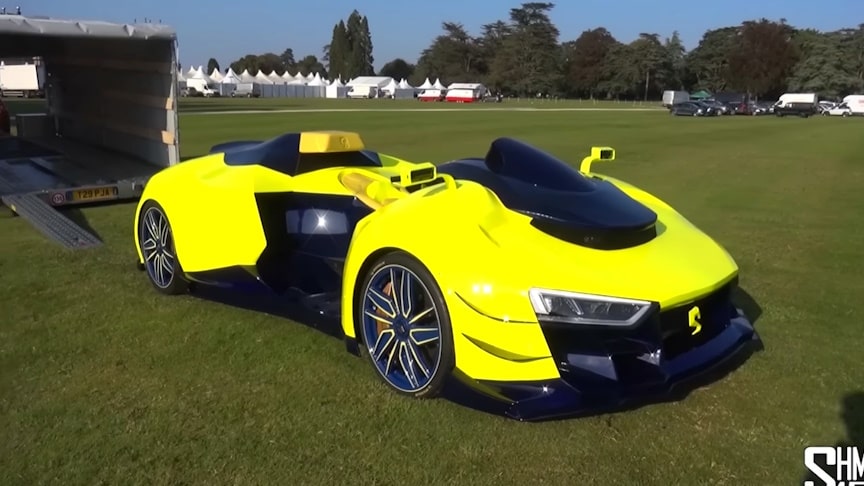 source.image: Shmee150
Remembering this is the pre-production prototype, the only one in the world and about to be displayed at Salon Price, so keeping it pristine is vital.
This is the bonkers Engler Superquad, a 200mph quadbike powered by a V10! The team at Engler decided to take the idea of a supercar or superbike, to a quad, and taking the foundations of an Audi R8 created something truly unique. Not only can we check it out, but they kindly let me have a drive!
Advertisement
The Engler Superquad is powered by a 5.2l V10 as found in the donor car, the Audi R8 V10 Plus, mated to a 7-speed dual clutch gearbox but with quite a difference. In the top configuration it can run twin turbos to produce 1,100hp while weighing just 1,100kg thanks to the carbon fibre bodywork use, reaching the mystical 1:1 power to weight ratio. Thanks to this, it can accelerate from 0-100km/h (62mph) in a mere 2.5 seconds and on to a top speed of 350km/h (217mph) on a quad!