They 3-D print homes in one day using recycled plastics for less than $50,000. Using a massive 3-D printer, Azure Printed Homes prints the floor, roof and walls in a day and then finishes 99% of the home in their Culver City factory. Because the plastic is so light it can be put on the back of a truck and driven to the install site where it is connected to the foundation and utilities.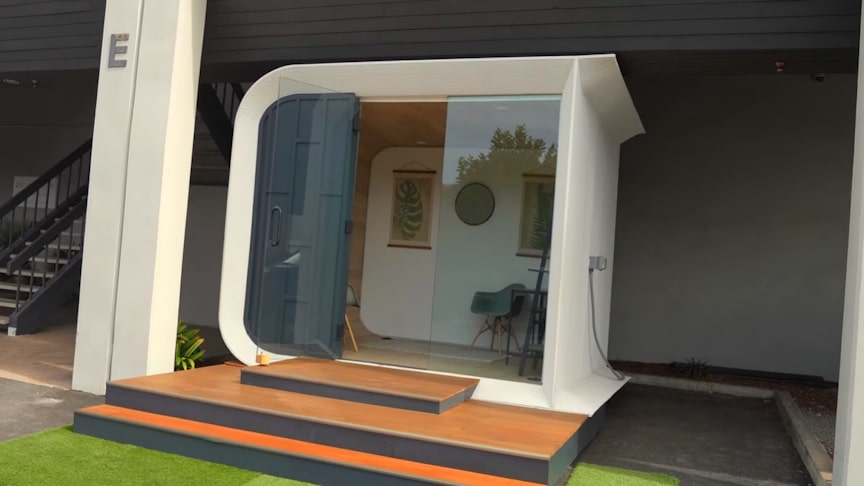 source.image: Kirsten Dirksen
The first homes were built with post industrial plastic waste, but Azure cofounder Ross Maguire explains that as the recycling revenue streams have gotten cleaner, they can now print with post consumer waste, like plastic bottles.
Prices start at $43,900 for an 180 square-foot ADU (accessory dwelling unit), bathroom and kitchen included. Two modules can be attached for 360 ft.² of floor space for $85,900. Permitting, foundation, delivery and installation usually cost an extra 20 to 30% of the price.
Advertisement
With the app, you can lightly design your home choosing from clear glass side walls, multiple window options, flooring, paint color, and you can add solar panels and battery and go off grid. Maguire explains that because the home is printed in one monolithic unit there are no thermal bridges so the homes are very efficient to heat and cool.