eROCKIT motorcycle is sustainable, healthy, sporty, extremely safe and simply unique! The eROCKIT is made in Germany and the first pedal-controlled electric motorcycle! It's a Human Hybrid!The innovative, clutch-free direct drive of the eROCKIT intelligently adapts to the intuitive pedal control.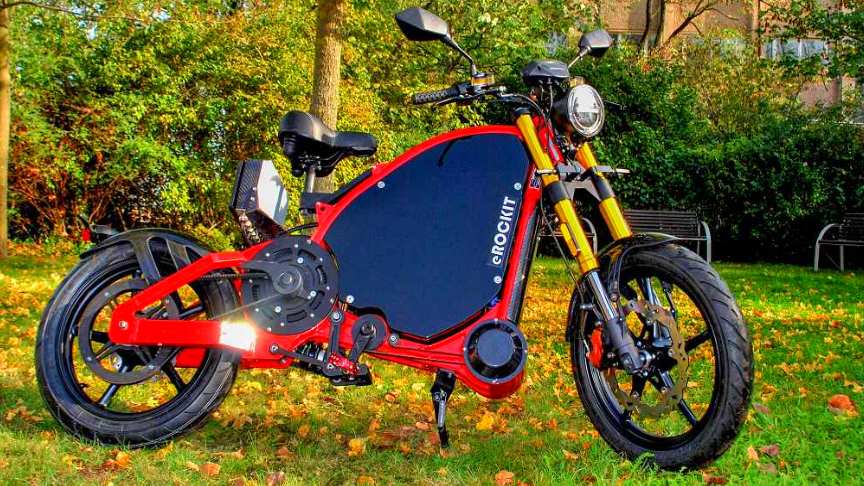 source/image(PrtSc): eROCKIT
The operation is very simple: The human is pedaling and bike multiplies his muscle power many times and makes the driver happy with an indescribable, magical driving experience. Thanks to modern battery technology, the eROCKIT runs completely emission-free and economical in consumption.
If you charge your vehicle with green electricity, it is completely eco-friendly. The power consumption for 100 km range is less than 2 euros depending on your electricity rate. That saves money. The driving experience is pure emotion. The intuitive handling and the rapid agility provides the magic of eROCKIT feeling.
Advertisement
The special functionality of the eROCKIT is based on muscle power multiplication: The eROCKIT electronics registers the muscle power used by the driver and boosts it massive. Accordingly, the user experiences a breathtaking acceleration while pedalling with relatively little effort. You can drive at a top speed of 90 km/h. And that totally relaxed.
With a continuous output of 5 kW and a peak output of up to 16kW (22 hp), the active air-cooled, brushless permanent magnet synchronous motor delivers pure power for a terrific driving experience. The battery capacity is 6.6 kWh.While other road users are still at the traffic lights, you are already gone with the eROCKIT. eROCKIT is an electric motorcycle comparable to the 125cc category. Driving on public roads in Europe requires a driving license of class A, A1 or A2.