Getting angry during our time on the road can be a dangerous thing – especially if one starts a fight with another driver.A message to think twice and avoid getting involved in road rage – because you never know what the consequences might be.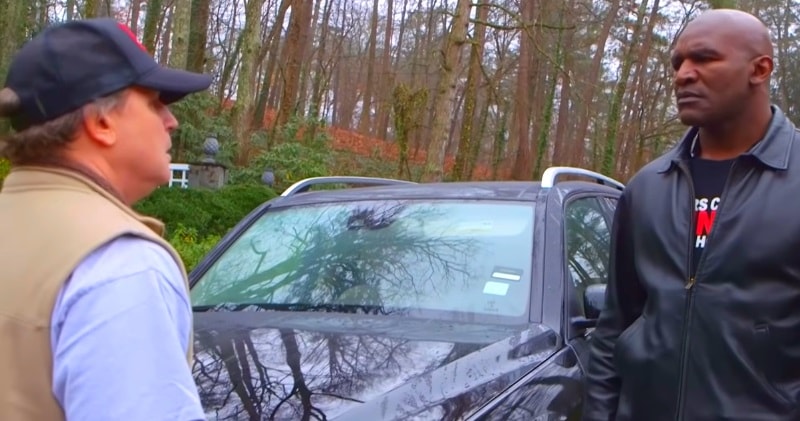 source/image: Patrick Sheehan
In this video, a man was shown jumping out of his car in order to confront the other driver. He yelled loudly and screamed at his car for the other driver to get out of his vehicle.
However, the man gets a nasty surprise, as he discovers that the driver is none other than former heavyweight champion Evander Holyfield!
Advertisement
The most compelling reason to avoid beefing in traffic, however, is the possibility that the person inside the other car is Evander Holyfield. You do not want that.This video shows us a scenario of one of the potential consequences.