Spiralizing fresh vegetables is a great way to incorporate more healthy ingredients into your family's diet.Spiralizing allows you to turn even the most boring fruit and vegetables into a variety of spirals, noodles and ribbons.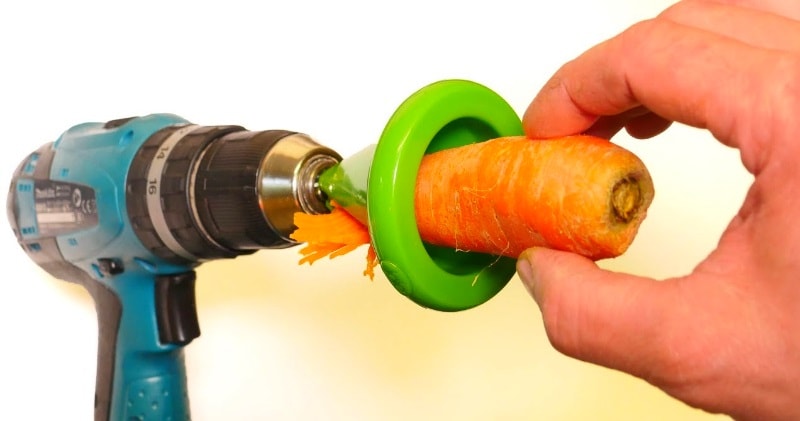 source/image: DaveHax
Make a vegetable spiralizer from an electric drill. Use the drill to turn the produce as you push it into a hand held spiralizer kitchen gadget. Great time saving kitchen life hack and easy to make.Watch the video by DaveHax for more.
Transform your five-a-day into delicious, healthy meals that will inspire and convert anyone to a fruit and vegetable fan with this diy electric spiralizer.
Advertisement
While spiralizing is a great overall way to add fruits and vegetables to your diet, it's also an excellent technique for those with special dietary needs—it's vegetarian, vegan and paleo-friendly while also being naturally gluten-free and low carb.