John and Fin built this gorgeous Tiny House using parts from an abandoned fire engine.Together they run several United Tiny House festivals across the country, donating all of the profits to charity.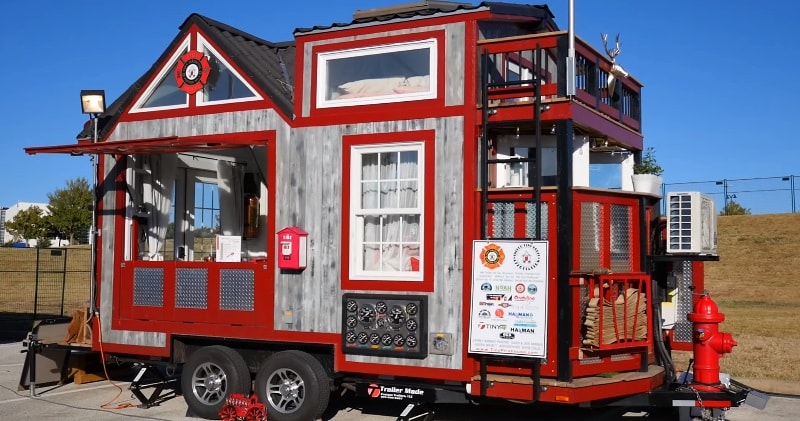 source/image:  Tiny House Giant Journey
They live in off-grid Tiny House full time, and this past year they built a second, even smaller, house to use while they travel the country.What is so amazing about this space? John and Fin recycled an old fire truck to construct their beautiful Tiny Home. It actually looks like a Tiny Fire House! read more (tinyhousegiantjourney)
John explained that a real brass fire pole would be too expensive, so they came up with a creative solution. They coated a steel fence post with brass to create the same effect as a regular fire pole.The interior of the Tiny Fire House is a juxtaposition to the outside.
Advertisement
Fin wanted the house to feel bright, open, and comfortable. She put a lot of thought into every detail. Plush cushions line the sofa, while three large doors open to "let the outside in." The back deck doubles as a bathroom with an outdoor shower and composting toilet. The loft has a balcony with a fire escape. And, finally, the closet was constructed to mimic the lockers used by firefighters in a real fire house.