Over three years ago, Versova beach in Mumbai was little more than a dumping ground for garbage and waste. After witnessing the devastating impact the refuse was having on the ocean, Afroz Shah decided to take matters into his own hands.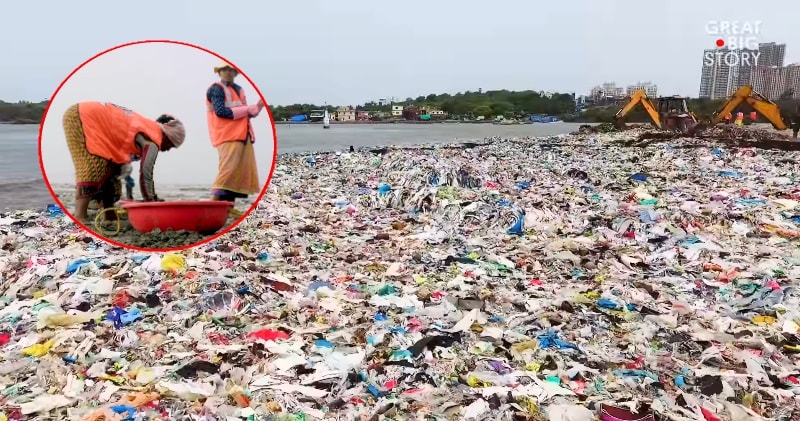 image/text credit: Great Big Story
What started off as a single man's mission to clean up his favorite childhood beach turned into the world's largest beach cleanup initiative. As of today, Shah and hundreds of volunteers have cleaned up over nine million kilograms of plastic and waste, with hopes to expand their initiative to other beaches in the future.
Over time, his beach-cleaning efforts gained momentum. He rallied volunteers, friends, neighbors, fishermen, children, even Bollywood film stars.By knocking on doors and talking about the importance of cleaning up the beach. People began gathering for weekly Sunday afternoon clean-ups, to participate in what Shah calls "a date with the ocean".
Advertisement
For his vision and hardwork, the UN awarded him the "Champion of the Earth" award."I am an ocean lover and feel that we owe a duty to our ocean to make it free of plastic," he told the UN. "I just hope this is the beginning for coastal communities across India and the world."