Dan and Sam have two kids in their 2021 RV, home for the past two months as they embark on a full-time traveling adventure with no set destination. They've done an excellent job keeping their kids' art supplies, school materials, and fun items organized and easily accessible.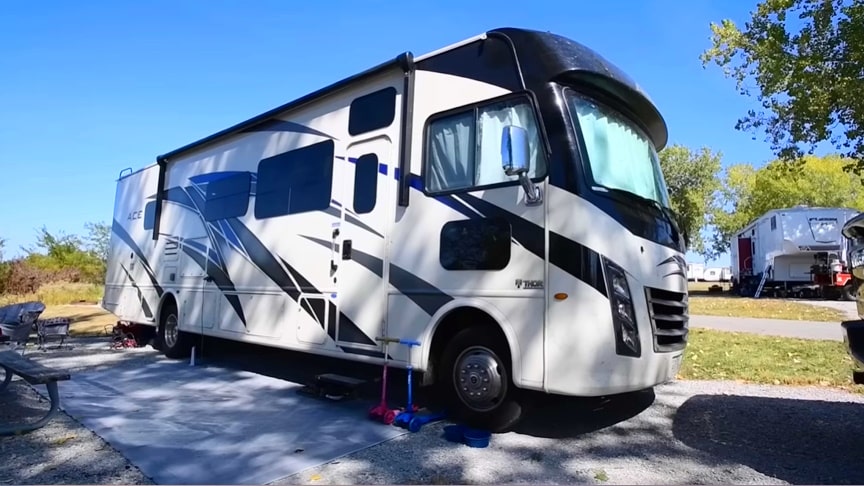 source/image: Tiny Home Tours
You'll find four TVs inside the RV, although the family rarely uses them, and ample storage space under the couch. The kids' sleeping area is above the cab, which they love, while the kitchen is a common area with plenty of storage for family snacks.Watch the video from Tiny Home Tours:
The propane 3-burner stove is perfect for cooking meals, and the fridge, although small for a family of four, is big enough to store a few days' worths of ingredients.
Advertisement
The shower is a decent size, and plenty of bathroom storage is available. The main bedroom is larger than the beds they've had in apartments, and there is plenty of clothing storage. With tons of outdoor storage, the family can bring their dirt bikes, scooters, tools, and anything else they might need for their journey.source