Le Vertendre in Eastman, Quebec is a residential space offering shelters and chalets based on a philosophy of sustainable development. There are 1,000 acres of nature, 15 km of trails and several lakes.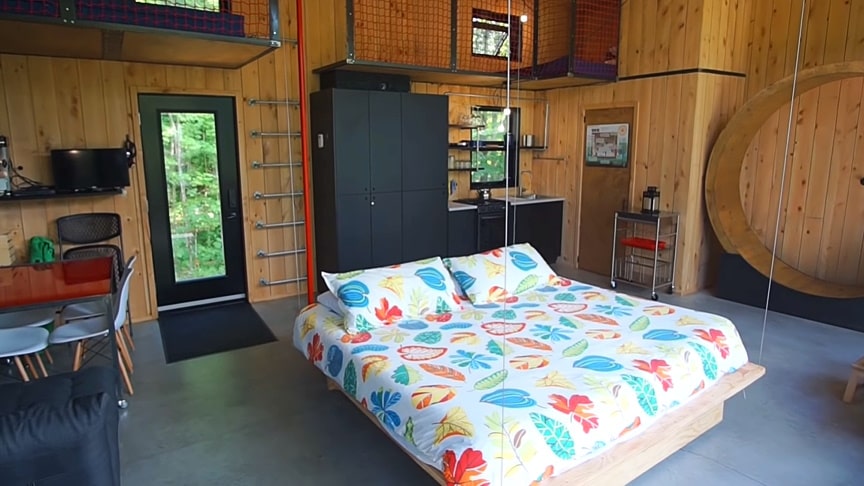 source/image: Exploring Alternatives
The Zoobox is a fun, innovative and fully off-grid micro cabin with solar power, an energy wheel, well water, a wood stove, and propane for hot water and the heated floor. But what is truly unique about this cabin is that it's interactive.
The space saving bed is on a pulley system so that it can be stored on the ceiling during the day. The climbing wall and fireman's pole help you get active indoors, and the energy wheel is hooked up to a dynamo so that you charge the cabin's batteries as you walk. Finally, the bathtub is in the living room so that bathing can include beautiful views outdoors.
Advertisement
The Zoobox is a 4-season cabin for rent at Le Vertendre in Eastman, Quebec where they have a beautiful property with a lake, and trails to hike into each cabin.100% self-sufficient in energy, Zoobox is a unique concept that gives a whole new meaning to the term "forest cabin".