Angela put her hidden talent for artistic design to work after she and Sky purchased this 1997 Scamp camper!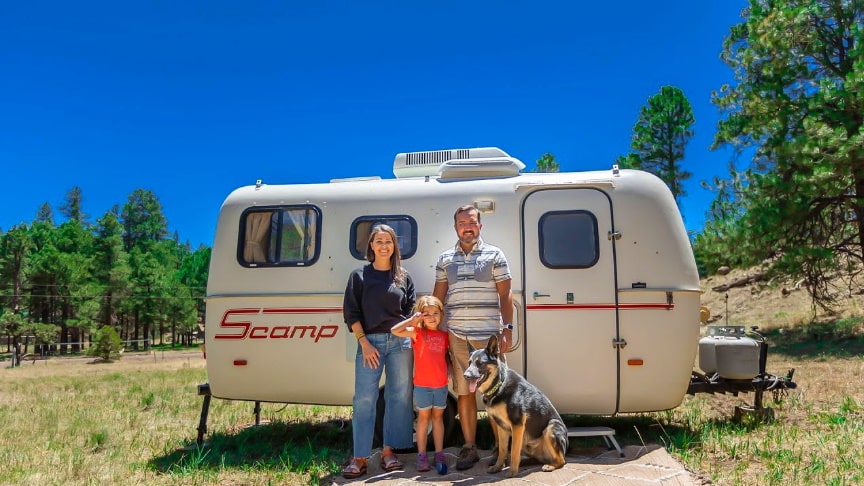 source/image: Tiny Home Tours
She repainted the main living space white with black hinges and added a peel and stick backsplash. It took ten months to self-convert into a modern weekend warrior!
They can get a bit farther off-grid with slightly enhanced-sized tires and enjoy the adventure to the max!
Advertisement
The bathroom is small and efficient, with a fun addition of a disco light in the toilet bowl! There's ample storage under the bed and above the kitchen, allowing for long trips and comfort.Tiny Home Tours