Guinness World Records has awarded an extremely talented horse called "Desert Kismet" (UAE) an official certificate for achieving the Fastest 10 m on hind legs by a horse in a record-breaking 9.21 seconds.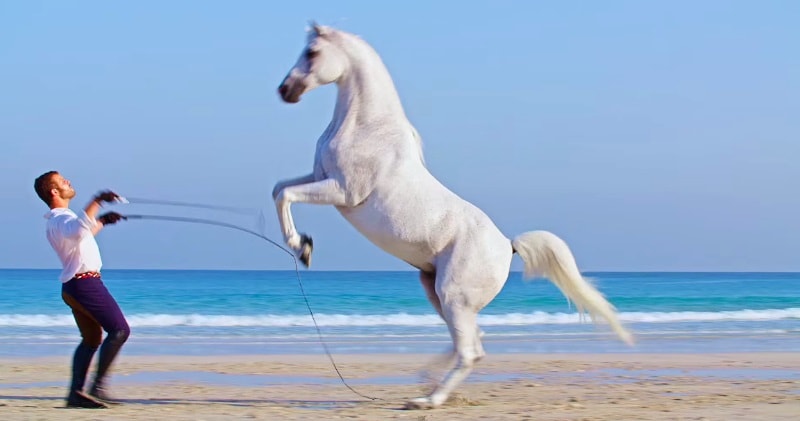 source/image: Guinness World Records
Desert is a 16-year-old Grey Gelding owned by H. H. Sheikha Maryam bint Mohammed Bin Rashed Al Maktoum, and expertly trained by Rui De Sousa.
He was sent to us as a gift about a year ago and was loved by everyone around him. He has a very unique personality and is very energetic, playful, gentle, kind and has a very big heart."
Advertisement
He can perform exercises that are difficult for many horses to do such as walk long distances on his hind legs unassisted and perform pirouettes on his hind legs as well. These exercises require a combination of power, balance and extreme concentration.