Welcome to the Future in Multi-axle Alignment Measure all 5 axles under 3 min.One shot Runout compensation of all 5 axles.One shot Caster swing for twin steer axles.Ideal for all workshops, tyre shops & OEM end of line requirements.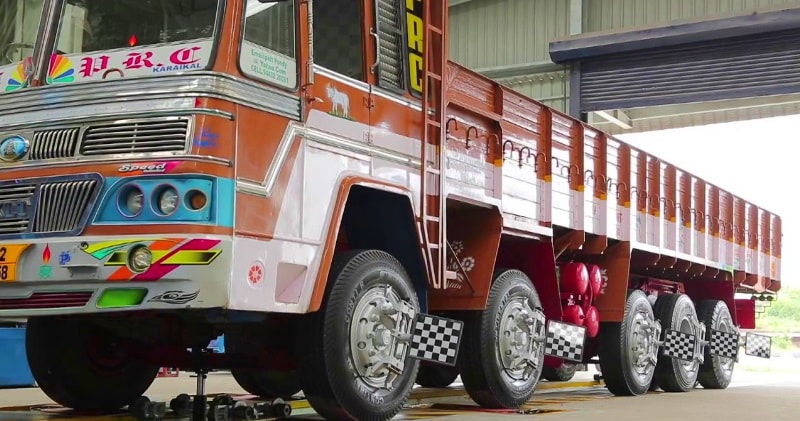 source/image: Manatec Electronics
The Jumbo 3D Super model helps reduce mechanics' workload and is capable of cutting down the time involved in wheel alignment of multi-axle vehicles to nearly one-third of the time taken using conventional wheel aligners.
Its ultra-complete software is very easy to read and intuitive, allowing you to align any heavy vehicle following clear and simple instructions, navigating through your alignment program.
Advertisement
It also allows the alignment of trucks with directional multi-axes, always with instructions of permanent help throughout the program, in order to avoid doubts on the part of the operator.