Fastest Shed is a motorised shed designed and built by Kevin Nicks of Chipping Norton, Oxfordshire, United Kingdom. The vehicle has been used to break the world land speed record for sheds three times since it was built in 2015, most recently with a speed of 114.7 mph (184.6 km/h) set on 23 September 2018 at Pendine Sands in Wales.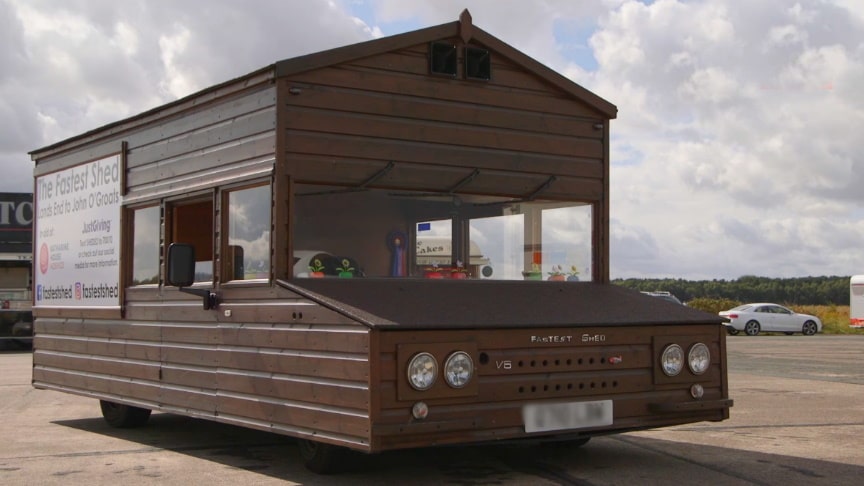 source/image(PrtSc): Barcroft Cars
Nicks took twelve months to build the steel frame and wooden shiplap bodywork, install the engine and to make the vehicle roadworthy. The total expenditure was about £50,000.
After damaging the engine whilst running Fastest Shed at various speed trials, during which time he set the shed world speed record at 80 mph (130 km/h), Nicks spent another two years and £80,000 fitting Fastest Shed with a new suspension system and a more powerful Audi RS4 engine. In May 2018 Nicks broke his own record, achieving a speed of 101.046 mph
Advertisement
Fastest Shed's original build was based on a Volkswagen Passat 4Motion, including its 190 bhp (140 kW) engine. Later, the engine power was increased to 265 bhp (198 kW) by fitting it with a nitrous oxide injection kit.//Barcroft Cars