The vehicle is called the Pioneer and it's built by a British outfit called Fering. Using a range extender configuration and long-range fuel tanks, the truck is targeted at those who wish to traverse remote and challenging terrain with minimal support.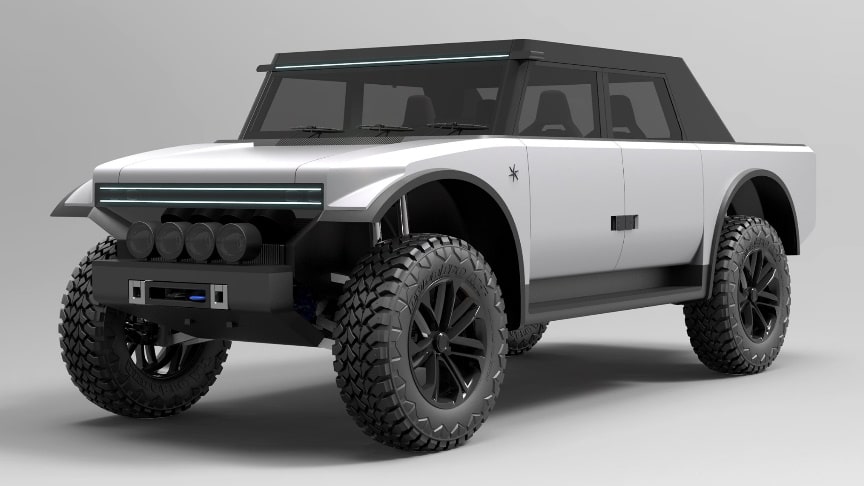 source/image: Fering Technologies Ltd.
Fering Technologies was born out of a mission to develop a vehicle that could traverse the globe with a lighter impact. A requirement to create an expedition vehicle for the polar regions, that could also cruise efficiently across open desert.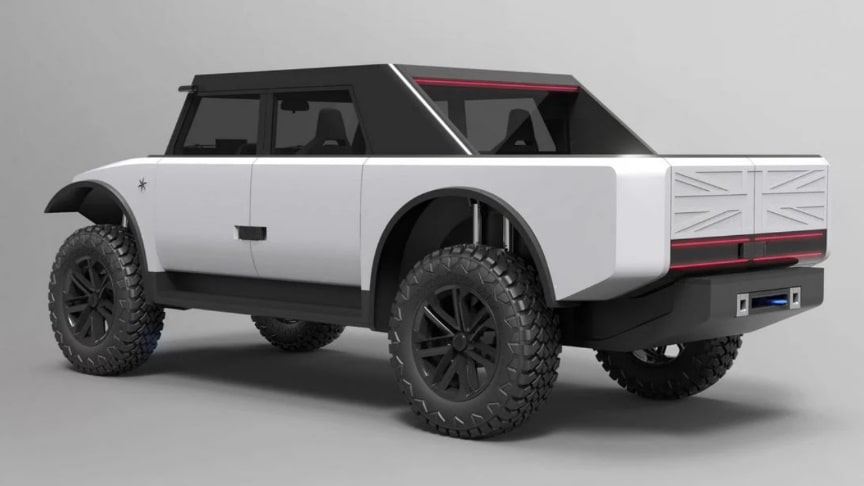 source/image: Fering Technologies Ltd.
Despite its imposing appearance, the Pioneer is no larger in any direction than a typical delivery van and is actually shorter than a Ford Mondeo Estate. It also weighs the same as a family hatchback.
Advertisement
Power to the axles is provided solely by two electric motors – unusual for an off-road vehicle. But they are perfectly suited to the task, providing instant torque, controllability and reliability. They provide a total of 600Nm of torque; more than a comparable diesel 4×4.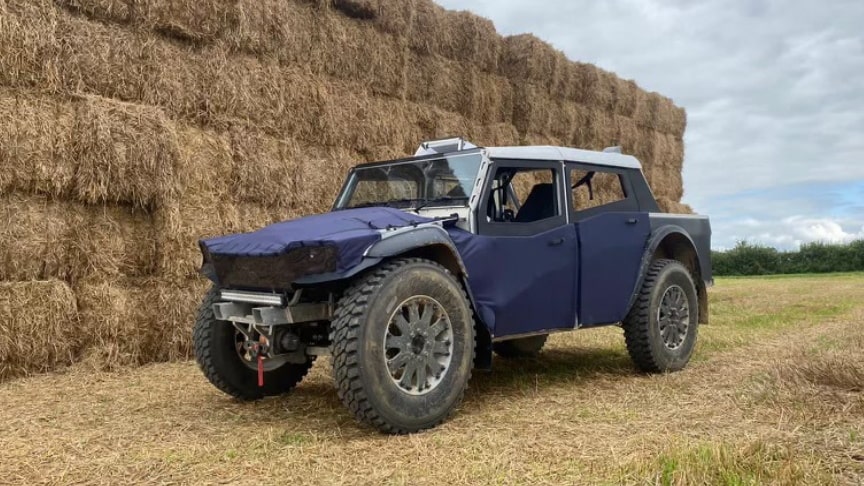 source/image: Fering Technologies Ltd.
Fering claimis the dry weight of the car is just 3,306 pounds.The Pioneer features one electric motor per axle and a 20 kWh battery.Power figures have not been provided but the truck can deploy up to 442 lb-ft of torque. Lithium Titanate Oxide cells make up the battery pack to further reduce weight, while an 800cc three-cylinder diesel engine acts as an onboard generator, which can reach a claimed 7000km range./fering