The 296 GTB is the first Ferrari road car to sport a V6 turbo with a vee with an angle of 120° between the cylinder banks, coupled with a plug-in electric motor. This new V6 has been designed and engineered from a clean sheet by Ferrari's engineers specifically for this installation and is the first Ferrari to feature the turbos installed inside the vee.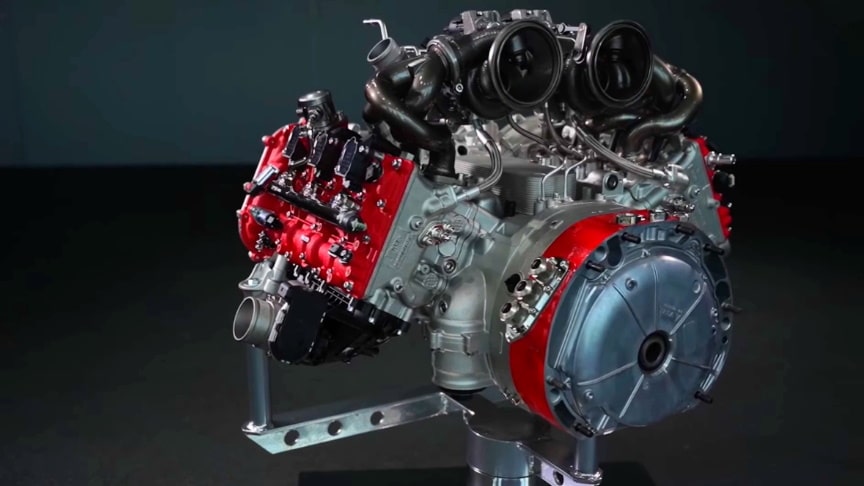 source/image(PrtSc): DPCcars
As the V6 turbo is integrated with an electric motor at the rear, the 296 GTB's combined maximum power output is 830 cv, putting it at the top of the rear-wheel-drive sports car segment as well as making it extremely flexible.
This is true both in terms of day-to-day contexts (the 296 GTB has a full-electric mode range of 25 km), and in driving enjoyment (accelerator pedal response is instant and smooth at all engine speeds).
Advertisement
The powertrain assembly comprises a V6 turbo ICE, with the 8-speed DCT and E-Diff, and the MGU-K located between the engine and the gearbox. A clutch is set between the ICE and the electric motor to decouple them in electric-only eDrive mode. Lastly there is a high-voltage battery and the inverter which controls the electric motors./DPCcars