A stunning display of a majestic B-29 in high winds at Elvington Airfield. Andy demonstrates great skill in combating the strong and gusty cross wind and flies together with several other aircraft in relatively close formation.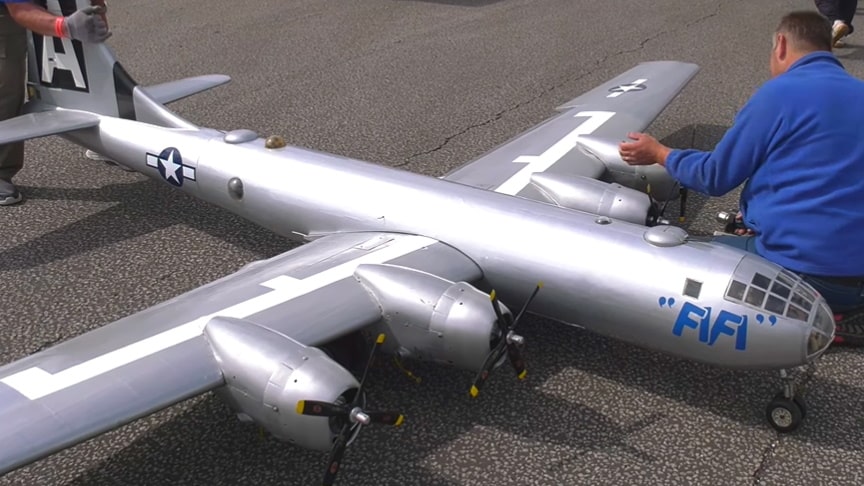 source/image(PrtSc): Essential RC
FIFI is a Boeing B-29 Superfortress. It is one of two B-29s that are currently flying in the world (with Doc being the other B-29). It is owned by the Commemorative Air Force and is based at the Vintage Flying Museum at Meacham International Airport in Fort Worth, Texas.
The Model airplane has a wingspan of app.4.20 meters and an overall length of app3.80 meters, weighs around 200 kilograms and is powered by four 50cc two stroke gasoline engines.
Advertisement
FIFI tours the United States and Canada annually. It takes part in various air shows and offers rides.This is not your average RC Plane. As you can see, it's about 2-3 times larger than the average. Toys for the big boys indeed! Pretty impressive workmanship right there.