The new Sorento KIA 2021, this is first car of KIA I built it out of wood. The car is so beautiful it caught my eye and I wanted to use my carpentry tools to build it by hand. Today, I finished it and it has been added to my collection of wooden cars.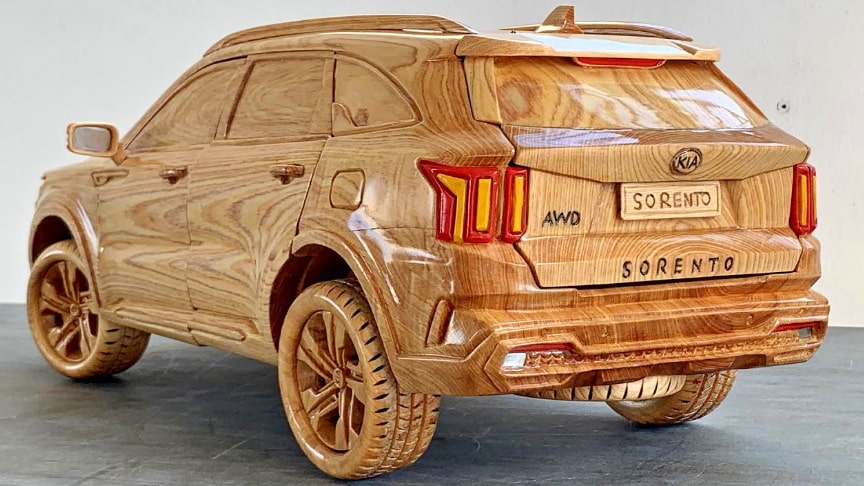 source/image(PrtSc): Woodworking Art
Built by Woodworking Art Youtube Channel this project is pretty straightforward breaking down the build step by step as the artist recreates the 2021 KIA SORENTO entirely from wood.
the artist picks up a block of wood that matches with the dimensions of the printout the artist had taken earlier. He then cuts the wood into three pieces which would be used for making the front, side profile, and rear of the SORENTO carving.
Advertisement
After the final touches like mirrors and reflectors are installed the completed HONDA CR V 2020 looks absolutely fantastic with all its realism.The artist clearly has some serious skills.