I got my hands on the only Final Evolution 3 Eleven 430 Lotus in the whole region! This is a super rare 1 of 20 edition Lotus. It's a road legal car without a roof and does 0-100 in 3.2 seconds. Hope you like the vid.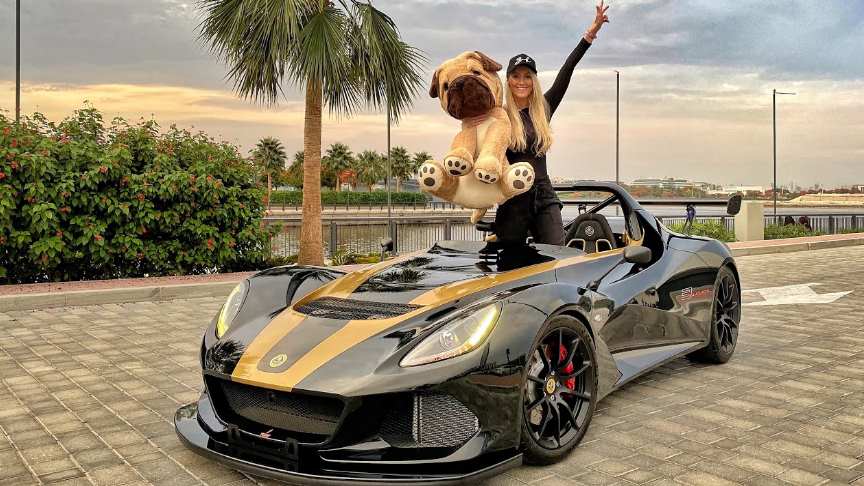 source/image: Supercar Blondie
The 3-Eleven is available in two configurations; a road legal version and a race version. The car has a mid-mounted engine configuration and comes with a 3.5 L (3,456 cc) Toyota 2GR-FE V6 engine coupled with an Edelbrock Roots-type supercharger.
The engine is similar to the one found in the Lotus Evora, but with variable power outputs, producing 410 bhp (416 PS; 306 kW) at 7,000 rpm and 410 N⋅m (302 lb⋅ft) at 3,000 rpm of torque in the road version.
Advertisement
And with engineering changes and software revisions to produce 460 bhp (466 PS; 343 kW) at 7,000 rpm and 525 N⋅m (387 lb⋅ft) at 3,500 rpm in the race version.Both versions of the car have different transmissions; a 6-speed manual transmission is available for the road version and a paddle operated 6-speed sequential manual transmission is available for the race version.