What you see here is the one-off 1969 Fiat Abarth 2000 Scorpione concept car.This futuristic concept car from the 70s is a Pininfarina' design study based on an Abarth 2000 Sport Spider and its powered by a 2.0 liter 4-cylinder engine which is able to produce around 220hp at 8.700 rpm.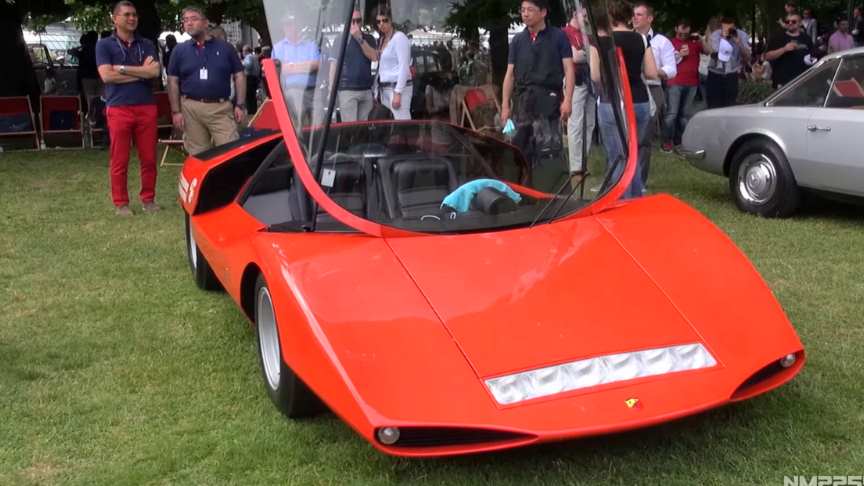 source/image: NM2255 Car HD Videos
The chassis was taken from a Fiat Abarth 2000 Sport Spider SE and Pininfarina worked their magic to create a mental piece of art.
With no room in the singular design for traditional headlights, the Scorpione is equipped with central unit, consisting of six separate lights that can be rotated up when needed.
Advertisement
There is also no accommodation for conventional doors, instead the entire windshield can be lifted up to provide ample access to the cockpit. Only one example was built, and the happy person who holds the keys to this masterpiece of Italian design lives in Japan and is called Shiro Kosaka.