Uber is releasing new information about Uber Air, an ambitious plan to launch a fleet of autonomous flying taxis in two years. Bianna Golodryga gets a first look at the design models that will be on display at Tuesday's Uber Elevate Summit. She also speaks with Uber CEO Dara Khosrowshahi and Chief Product Officer Jeff Holden.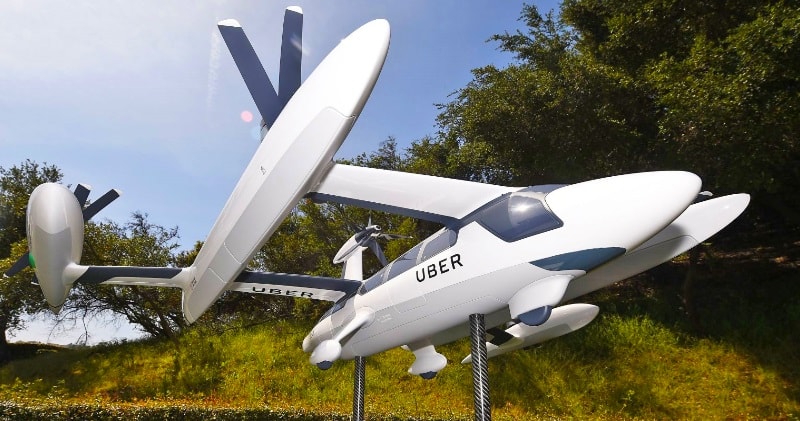 source/image: CBS This Morning
The "Flying Taxi" is a cross between a helicopter and a drone, and called an electric vertical take-off and landing (eVTOL) vehicle concept by Uber.
The flying taxi will get you to your destination pretty quick because it will have a cruising speed of 150 mph to 200 mph and has a range of 100km on a single battery charge. The aircraft will fly as high as 2,000 feet.
Advertisement
This aircraft will be electric to be quieter, more fuel-efficient, and cheaper than a traditional helicopter.The company now eyes an aerial taxi service by 2023, and hopes to see its flying taxis will shuttle passengers between rooftop "skyports" and landing sites in cities.