The FLS Microjet is a high performance, aerobatic, single seat, low-wing, all metal, jet-powered aircraft built from an amateur homebuilder kit.The design was originally developed in the 1970's by Jim Bede of Bede Aircraft, Inc. and designated as the BD-5.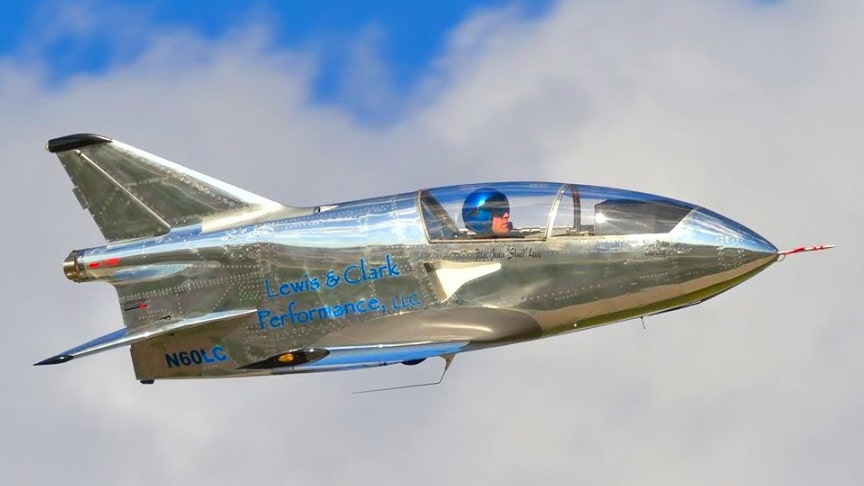 source/image(PrtSc): AirshowStuffVideos
At EAA AirVenture Oshkosh 2013, AirshowStuff sat down with Justin Lewis, pilot of the USFleetTracking FLS Microjet, the world's smallest jet. Watch to see this amazing aircraft in action, and hear about how it came to be and why it is so special!
At just over 5 meters long, it can reach speeds of up to 515 km/h while having a range of 370 km.It is powered by a Quantum Turbine System which gives a thrust of 265lbs 120 kg, allowing it an impressive maximum carrying capacity of 200 kg while the plane itself only weighs 188 kg.
Advertisement
The fuselage was constructed primarily from fiberglass panels over an aluminum frame, reducing construction time to only a few hundred hours. Although the early designs required some welding in the landing gear area, it was planned that this would be removed in the kit versions, so construction would require no special tooling or skills.Even the cost of operation would be extremely low, offering fuel efficiency of 16 km/L. With the wings removed, the aircraft could be packed into a small custom trailer./wikipedia