This is the Hexa Lift, a single seater drone that anyone can learn to fly with under 1 hour of training. The Hexa Lift will be the first recreational aircraft available to the public and will be available for anyone to experience very soon.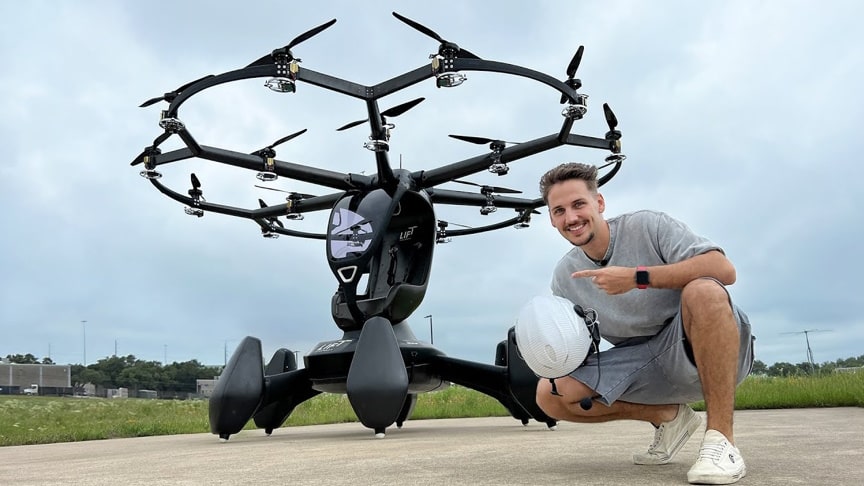 LIFT aircraft has created the aircraft called Hexa. The eVTOL resembles a large drone with 18 sets of propellers, motors and batteries. it has one seat for the pilot and weights only 432 lbs — which qualifies it as a powered ultralight by the FAA so no pilot's license is required to fly.
The electric multirotor aircraft is able to fly using something called distributed electric propulsion which allows it to be controlled simply by varying the speed of its multiple electric motors — a task that is accomplished by flight control computers.
Advertisement
The Hexa weighs in at less than 500 pounds because of its airframe made of lightweight, super-strong carbon fiber. According to LIFT, it's designed to land both on land or water, and is also able to fly and land safely with up to six of its 18 battery-powered motors and proprotors disabled.