Meet Krystle & Erick as we tour their show-stopping city transport bus conversion. This incredibly unique build features two self-built slide-outs allowing Krystle & Erick's living room & kitchen to be 12 feet wide.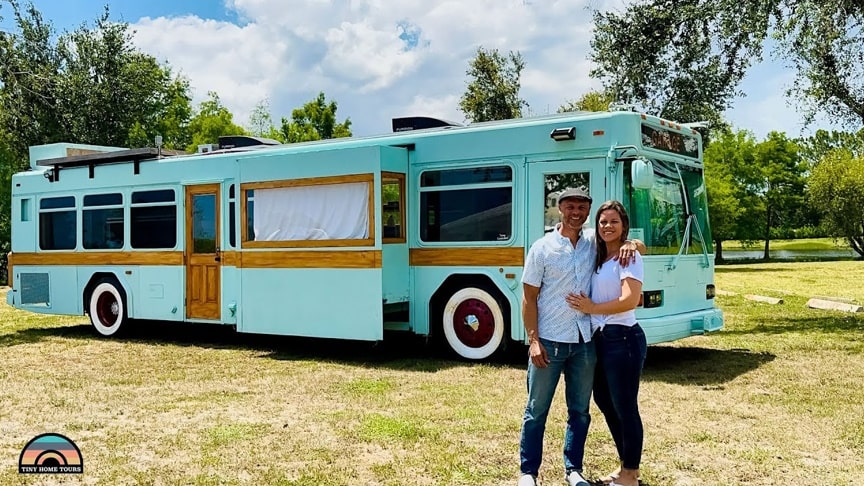 In addition to their slide-outs, other notable features include their "wine cellar" art installation, a wooden bathtub, & two regular house doors.
Erick knew he wanted to do something even more unique than the skoolies he'd seen, so he chose a city bus — but it didn't stop there.
Advertisement
Adding custom double slide outs, a custom built bathtub, full washer dryer, and loads of hidden storage, this home away from home marries form & function with a luxury feel and design that just works for everyday life.Since living on the road, Krystle & Erick have started a building company to help you create your dream tiny home or business.