The FLS Microjet is a high performance, aerobatic, single seat, low-wing, all metal, jet-powered aircraft built from an amateur homebuilder kit. The design was originally developed in the 1970's by Jim Bede of Bede Aircraft, Inc. and designated as the BD-5.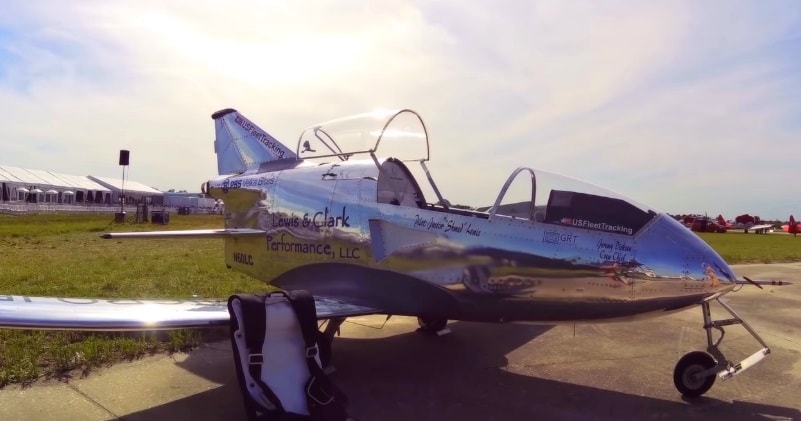 source/image: Box5 Media
Since its conception in the 1970's, the "Worlds Smallest Jet" has been thrilling airshow audiences all over the world. Using today's advanced technology, our FLS Microjet features equipment that even James Bond couldn't imagine.
In total, only a few hundred BD-5 kits were completed, although many of these are still airworthy today. The BD-5J version holds the record for the world's lightest single-engine jet aircraft, weighing only 162.7 kg.
Advertisement
The FLS Microjet can reach speeds of up to 515 km/h while having a range of 370 km. It is powered by a Quantum Turbine System which gives a thrust of 265lbs (120 kg), allowing it an impressive maximum carrying capacity of 200 kg while the plane itself only weighs 188 kg.