The FlyZero project has developed three aircraft concepts to illustrate the potential for zero-carbon aircraft using liquid hydrogen as a fuel, based on the projections reported in the FlyZero technology roadmaps. The plane designed by the Aerospace Technology Institute could offer a range of 5,250 nm, enough to fly non-stop between London and Rio de Janeiro with zero carbon emissions.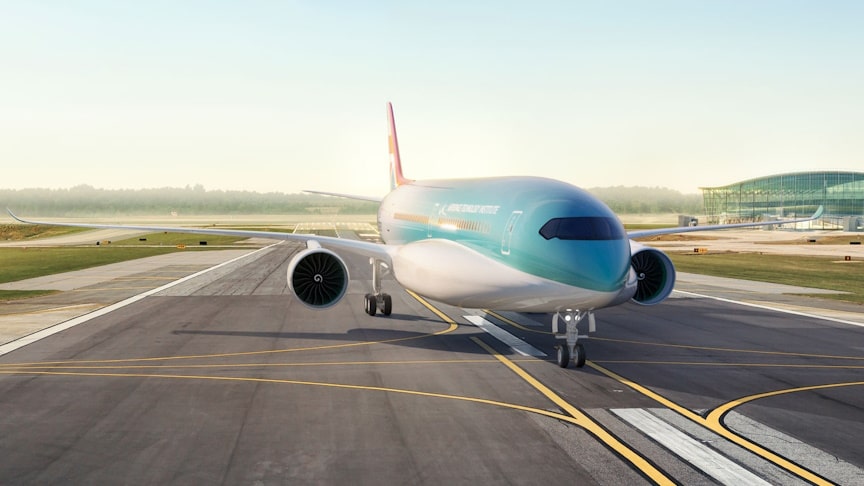 source.image: ati.org
The medium-sized jet will have a wingspan of 54 meters, will be able to carry up to 279 passengers and will be powered by two turbofans adapted for hydrogen.The goal is that the range will be quite high, at 9,723 km, enough to fly nonstop between London and Rio de Janeiro or Beijing, for example.The new concept will store hydrogen in cryogenic fuel tanks, keeping them at a temperature of minus 250°Celsius.FlyZero is investigating the technologies which could unlock zero-carbon emission commercial flight by the end of the decade.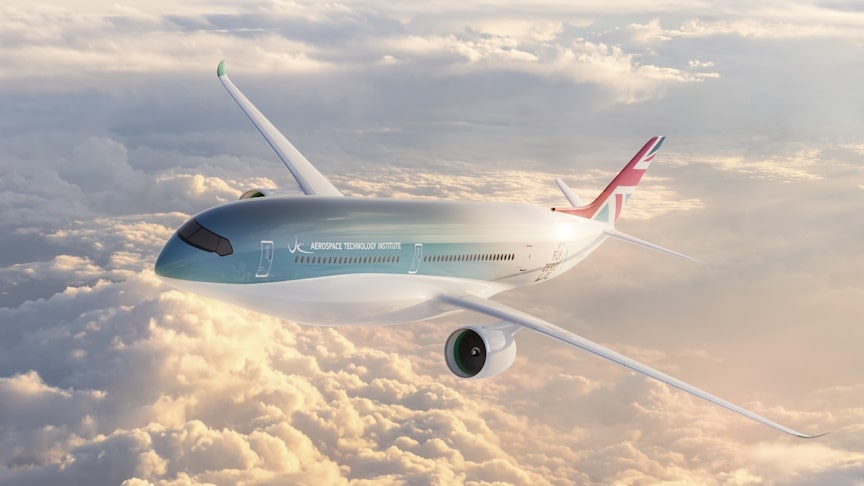 source.image: ati.org
With a range of 5250NM, destinations including San Francisco (4664NM), Delhi (3642NM), Beijing (4414NM), Vancouver (4105NM), Mexico City (4815NM) and Rio De Janeiro (4983NM) are within reach from London. Destinations including Auckland (9911NM), Sydney (9188NM) and Honolulu (6289NM) are in reach with just one stop.
Advertisement
Powered by liquid hydrogen, the fuel is stored in cryogenic fuel tanks at around minus 250 degrees Celsius in the aft fuselage and two smaller 'cheek' tanks along the forward fuselage. These cheek tanks also serve to keep the aircraft balanced as the fuel burns off and eliminate the need for any additional aerodynamic structures.
The aircraft's 54-metre wingspan carries two turbofan engines powered by hydrogen combustion.FlyZero's midsize concept would meet the demands of a unique sector of the market between single aisle and widebody aircraft operations which together account for 93% of aviation's carbon emissions.