Chip and his team will tackle one of the most iconic British sportcars of any era, the Jaguar E-Type. Revered in its stock form, the concept is to build upon that legacy of subtle elegance and create an understated, yet high-performing, two-seated gentleman's roadster.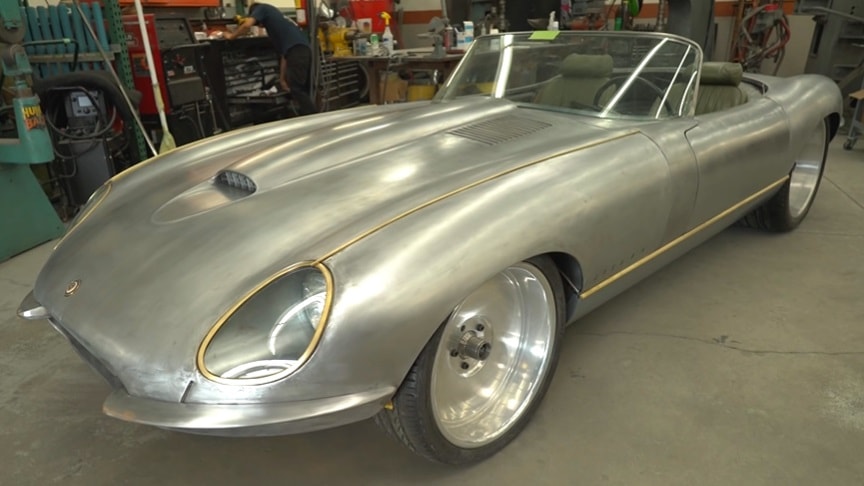 source/image: Foose Design
Chip Foose provides another detailed update on the Foose Design 1974 Jaguar E-Type Series 3 Roadster build. With just about a month to go until its debut at the SEMA Show, the metalwork is now complete on this customized classic.
Exterior modifications will include extended rocker panels, new hood scoop, revised rear-end, new lower front fascia, new windshield design, revised headlights, trimmed doors and resectioned bumpers.
Advertisement
One-off spoke wheels, new Magnaflow exhaust and custom leather interior will complete the transformation. New LS3 engine and 4L 60E transmission, along with suspension and brake upgrades, will provide added performance and handling./via/read more: chipfoose
The silver hue of the body will be complemented by new chrome accents throughout.
Updates include:
– Details on the LS376/525 Crate Engine and why it was chosen
– Final BASF Paint Color selection
– Custom Dash and Interior details
– Headlight and Taillight design
– Custom A-Pillar and Windshield work