GFG Style, founded by Giorgetto Giugiaro has just unveiled their new SUV. It's called 'Kangaroo' and it's a two-seater electric hyper-SUV concept that has all-wheel drive and all-wheel steering.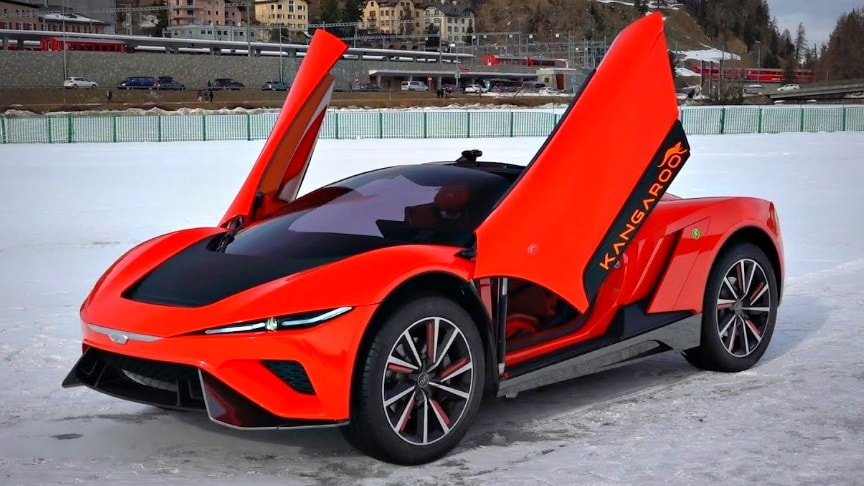 source/image: NM2255 Car HD Videos
This thing is capable of a top speed of 250kph on any terrain, according to an official statement! In this video you'll see the Kangaroo driving on the snow for the very first time on its world premiere at Concours of Elegance in St. Moritz.
Drive power comes from a 483-hp dual-motor electric powertrain, the two motors distribute the 502 lb-ft of torque out to all four wheels, and a four-wheel steering system helps to improve maneuverability, while the 90-kWh battery pack provides a range of over 280 miles.
Advertisement
The Kangaroo suspension is adjustable and offers three different heights : Racing -14 centimeters of ground clearance-, Road -19 centimeters- and Off-Road -26 centimeters-. In spite of everything,it does not seem that its 22-inch wheels are ideal for off-road use, although its height will allow it to at least make incursions outside the asphalt.