This is the Ford F-150 Harley-Davidson, the muscle car pickup truck. Today I'm reviewing this F-150 Harley-Davidson, and I'll show you all the many quirks and features. I'm also going to get behind the wheel of the F-150 Harley-Davidson and show you what it's like to drive.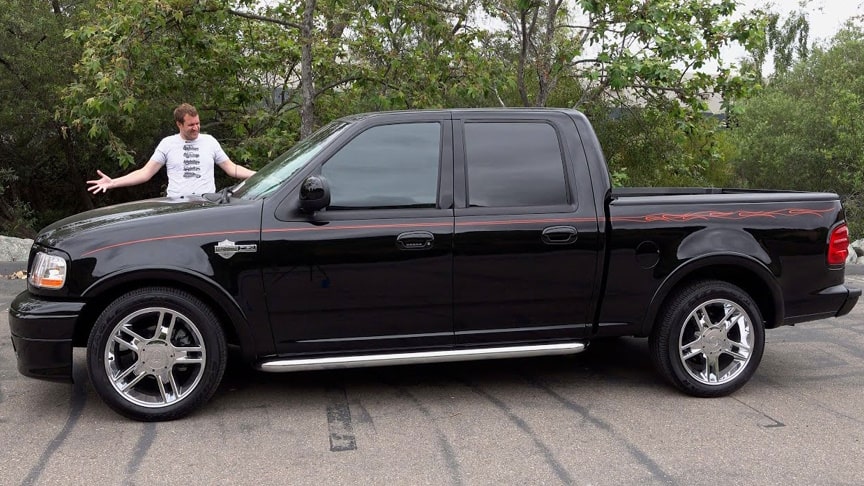 source.image: Doug DeMuro
From 2000 to 2011, the Harley-Davidson Edition was an option package available on the F-150. Primarily an appearance package featuring monochromatic black trim, from 2002 to 2003, the edition included a slightly detuned version of the supercharged 5.4L V8 engine from the SVT Lightning.
In 2003, a 100th Anniversary Edition was produced for F-150 SuperCrew trucks. For 2004, the Harley-Davidson option package became available for F-250/F-350 Super Duty trucks.
Advertisement
After 2008, the option package adopted many of the options featured from the Platinum trim level, featuring leather seating produced from materials reserved for Harley-Davidson biker jackets.