Introducing Live Valve, our most advanced electronically controlled suspension system for mountain bikes. Designed from the ground up by our Advanced Products Group, Live Valve essentially changes the way we interact with suspension.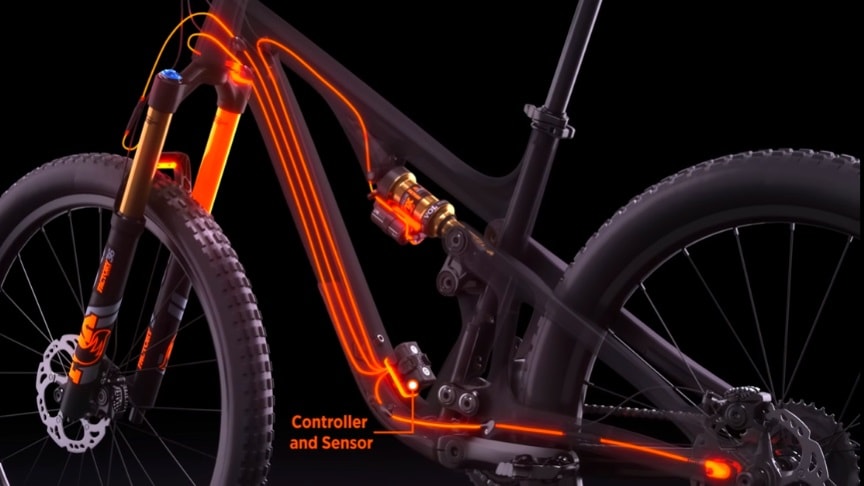 source/image: FOX
Featuring ultra-fast reacting sensors and the fastest valve ever created by FOX, Live Valve automatically adjusts the fork and shock independently as the terrain changes.
The brains behind the system is the suspension Controller, monitoring the terrain at a rate of a thousand times per second and making suspension adjustments in just three milliseconds – that's one hundred times faster than the blink of an eye.
Advertisement
With strategically placed sensors on the frame and both wheels, the Controller processes data from the terrain to constantly adjust the suspension for maximum efficiency and control no matter what the trail throws at you.