The FREEda camping trailer is the smallest model in the BLACKCAMP range This compact caravan is perfect for small weekend trips as well as long holidays. Thanks to the large storage space, everything from mountain bikes to go-karts can be transported.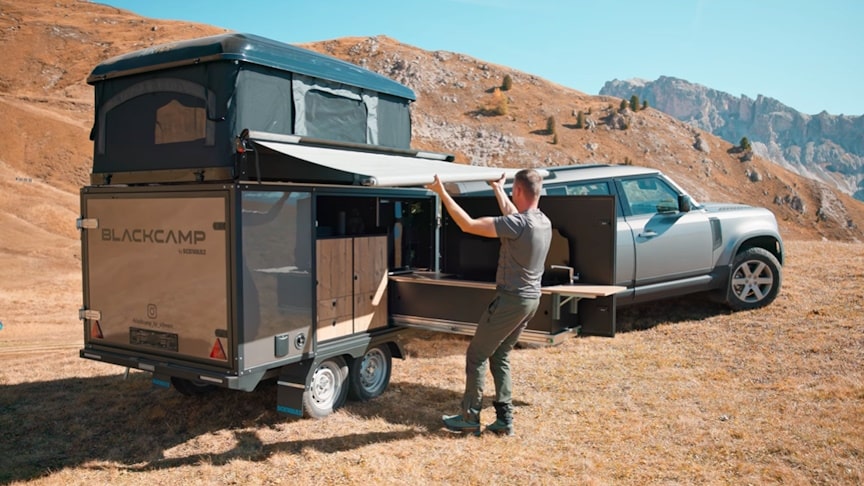 source.image: Blackcamp Camping Trailers
Thanks to its compact and lightweight design, the camping trailer can fit in any garage and can be quickly attached to almost any car for spontaneous trips. The expansion of the interior area can be individually tailored to the needs of the customer. With a loading volume of up to 4300 liters, the trailer is a true space miracle.
In the many storage spaces you will find the right place for everything!Even 4 bikes can be safely transported in the spacious garage.The trailer can be optimally personalized using individual accessories.
Advertisement
Sleeping, living & living in one space with plenty of storage options. Cooking and living outside.Large refrigerator. Sink with hot and cold water. Shelf to pull out and plenty of storage space.The spacious Autohome hard-shell roof tent perfectly completes the FREEda and gives you a 360 degree view.