Bürstner is continuing to extend its offer in the area of convertible campervans,vehicles that are also suitable for everyday use in urban areas and presents its new"Playa" on a Renault Trafic base. The Playa will initially be launched as a limited edition with additional comfort features.Based on the SWB Renault, this new campervan comes with a side kitchen layout and will be shown at the NEC.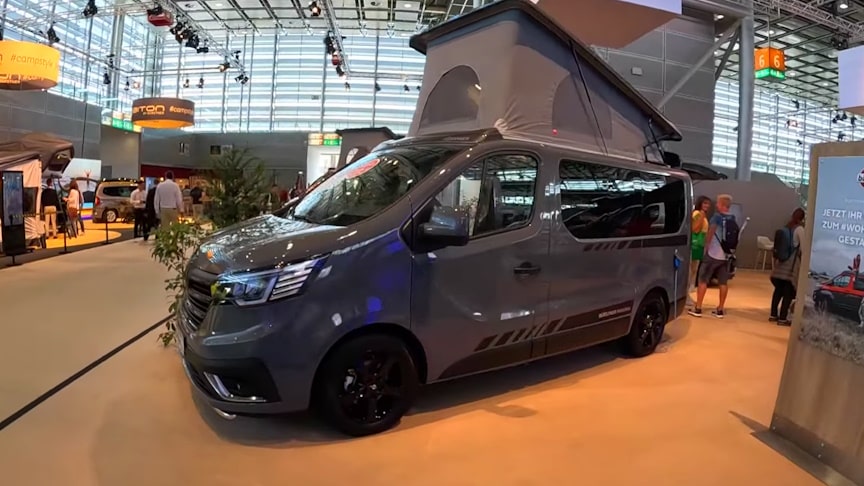 source.image: JARO SPEED
The Playa is a leisure vehicle with a pop-top roof that is suitable for everyday use; thanks to its compact dimensions, it is also easy to handle in urban traffic. In the interior, it reflects Bürstner's typical "wohnfühlen" home away from home signature style by cleverly combining its compactness with maximum living space utilisation.
A long-wheelbase C 530 model will follow, featuring a more unusual rear kitchen floorplan – and a shower and toilet.Based on the Phase 2 Trafic, the camper comes with a 130PS engine and six-speed manual gearbox, although a 150PS motor and automatic transmission are options.
Advertisement
The base vehicle also gets 17in alloy wheels, an 8in screen with sat-nav, DAB, Android Auto and Apple CarPlay and a reversing camera.The pop-top is from renowned specialist, SCA, and has a bed benefiting from the extra comfort of Froli springs under its 1.89m by 1.35m mattress. The roof fully opens at the front for the panoramic effect and there's just enough headroom to sleep with heads to the rear, if you prefer. The "Limited Edition" pack also includes habitation blackout blinds, a 41l compressor refrigerator, a third and fourth seat equipped with Isofix anchor points, a bench seat that converts into a bed as well as additional, cleverly stowed away cushions.