This super unique boat is the size of a new york city apartment, but it floats, so if you dont like your neighbors or your town/city you can just float away. The boat house was built back in 1968.Plus, this houseboat has all the amenities you need for a comfortable stay.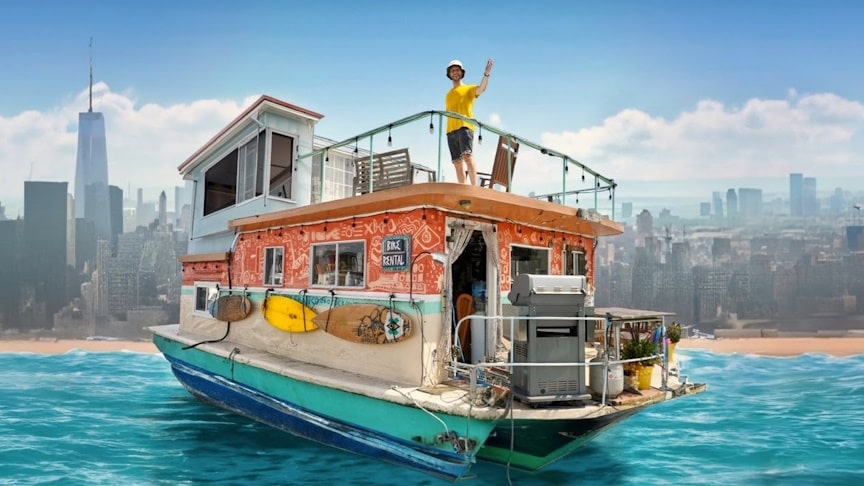 source.image: Cash Jordan
The floating home is with Two-Level , One bedroom, one bathroom houseboat located in Rockaway Beach, The house boat is equipped full kitchen and office and Separate sitting room indoor and roof-deck.However, on its second-floor deck one will find an outdoor grill and fishing spots. Watch the video from Cash Jordan:
Indeed, this houseboat's rental fees are significantly lower than most NYC apartments.Theere are French doors that open onto a sprawling roof deck, where you can soak up the sun or host gatherings with sunset views as your backdrop.
Advertisement
The home also offers a brand new pellet stove to keep you toasty in the winter months.The James Franco is located at one of the most sought-after slips in New York City at Marina 59.