Josiah lives and travels full-time in his 1982 Volkswagen Westfalia Vanagon. He has left several of the original cabinetry and has plans to upgrade it with some modern renovations soon!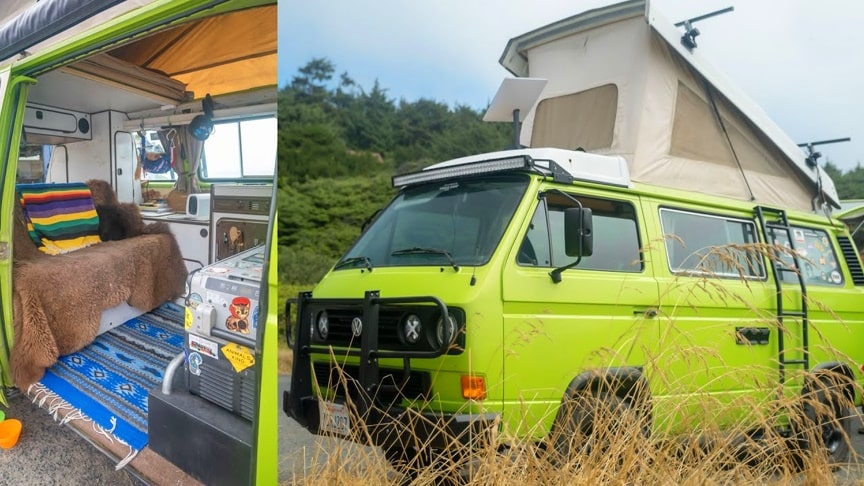 source/image: Tiny Home Tours
Some of the modifications he's already made are tearing out s few speakers to make room for storage, adding a leather organization piece, and installing a Dometic fridge/freezer combo.Watch the video from Tiny Home Tours for more info:
There are 300 watts of solar on the roof and an external ladder on the side. If you look at the back of the rig, there's a beefy speaker suitable for all van meetup events and a full-size spare tire.
Advertisement
This green machine provides him with the wheels to explore, work, and socialize without the restrictions of a typical home lifestyle.