At CES 2020, Mobis unveiled the M.Vision S.A fully autonomous vehicle powered by fuelcell. It is equipped with all the latest cool techs such as radars, lidars, camera sensors, e-corner modules, communication lighting and so on.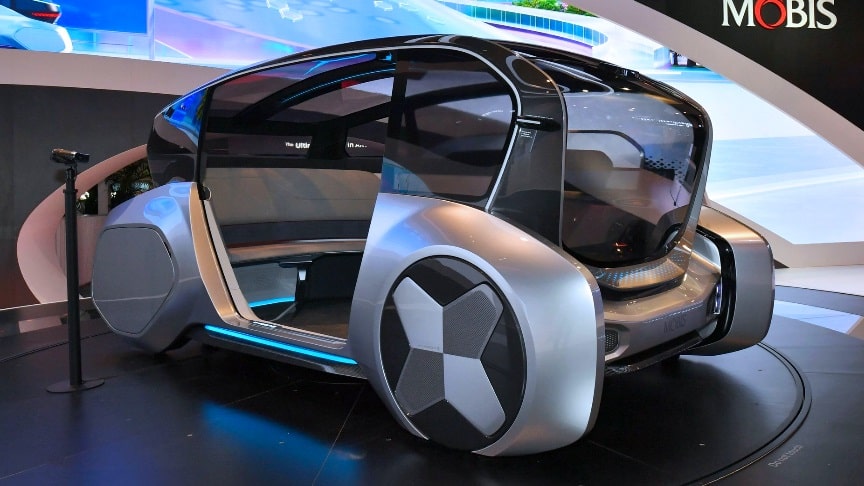 The autonomous drive kit perfectly recognizes the external environment and communicates with other vehicles or pedestrians through lamps all around of the vehicle.
Hyundsai Mobis has operated the experimental self-driving car "Ambilly" with somewhere between Level Three and Level Four.Commands will be made through gestures (virtual space touch), and the car will connect to everyone's smartphone the moment they set foot inside.
Advertisement
The steering, suspension, braking, and power components are all packaged at the corners, leaving a flat, low floor throughout the vehicle. This future mobility will not be driven by internal combustion engine anymore. In that sense, the hydrogen fuel cell system experience space will lead the audience to the world of clean mobility.