The 5B Maverick (MAV) is a fully prefabricated, plug-&-play solar farm in a box.It's an Australian-designed ground mount, east-west (typically), modular solar solution designed to be safer, more cost effective and faster to deploy for offgrid, commercial and industrial, and large-scale solar power generation.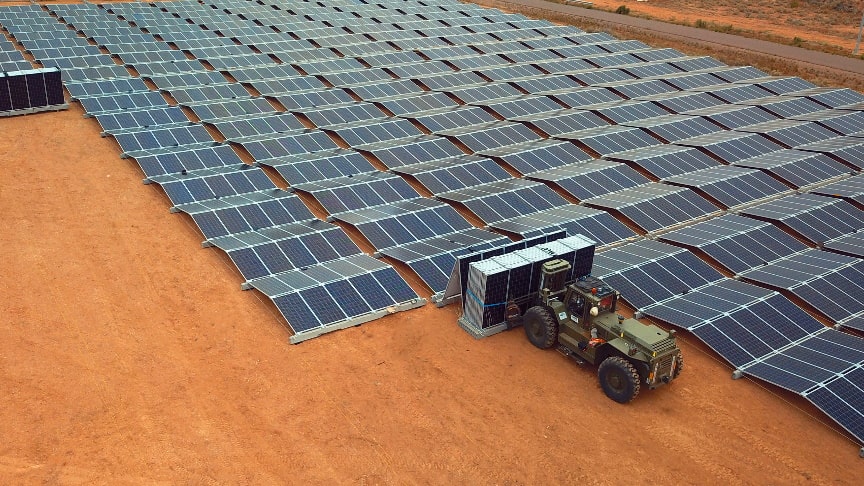 Robust and redeployable, each 5B Maverick array consists of up to 90 solar modules, mounted on 9 domed racks between 10 composite steel-concrete beams.
It's optimised for the workhorse 540-550W module class of the utility-scale solar industry at just under 50 kWp per structure with plug-and-play wiring designed to interface with a variety of DC reticulation solutions. The self-ballasted feature enables rapid deployment supported by an additional beam anchoring solution for higher wind loads.
Advertisement
The prefabricated nature of the solution reduces on-site cost, time and safety risk by confining the construction of the solar array from the field to the factory, with improved quality control measures and waste processing; the number of people on site is reduced by substituting manual labour activities with machines in the factory and in the field.