Brad took the empty shell of a 1982 Toyota Sun Rader and built it to be a colorful tiny home on wheels.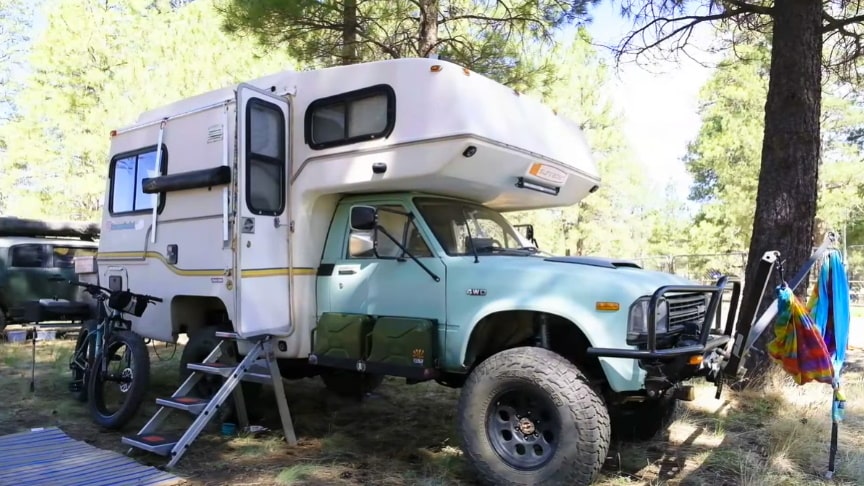 image: Tiny Home Tours
This beast was converted from a 2-wheel drive into a 4-wheel drive machine with 33" tires, a rebuilt motor, and a custom off-road kit!
The three-year project included a divided kitchen, a sink on one side, a 3-burner stove top on the other, a hidden composting toilet, and a dining area with the perfect window for views.
Advertisement
There's a Grizzly wood-burning stove and a diesel heater to ensure he can endure the cold winters. Brad's bed sits nicely over the cab in a cozy nook that's just big enough for him and his paw baby, Lilly!