Mike is from New York and made a conscious decision to avoid high rent and not settle for a mortgage. In the process, he fell in love with van life after "giving it a try." Three years later, he's on his second rig and thriving!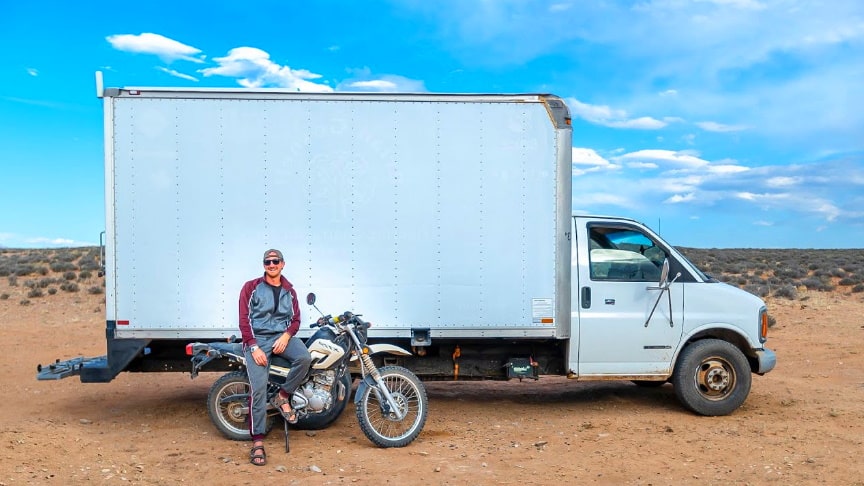 image: Tiny Home Tours
His current tiny house on wheels is a 2001 Chevy Express 3500 – 14 ft long box truck. The interior has a functional look with all the necessary appliances to make this truck feel like home.
There's a kitchen with a two-burner stove, a small sink, and small cabinets for storage. Mike's bed is high enough to keep a toolbox underneath but low enough for him to sit comfortably in bed.
Advertisement
His office is stationary as he works a solid work week and needs the desk to suit his job. On the exterior, you'll find a sweet motorcycle mounted that makes for an excellent transportation piece once he's parked!