"This Bus conversion was completed in July of 2022 and has been on several trips. My plans have changed and that's the only reason I'm selling. It's a fantastic conversion and feels like home on the inside.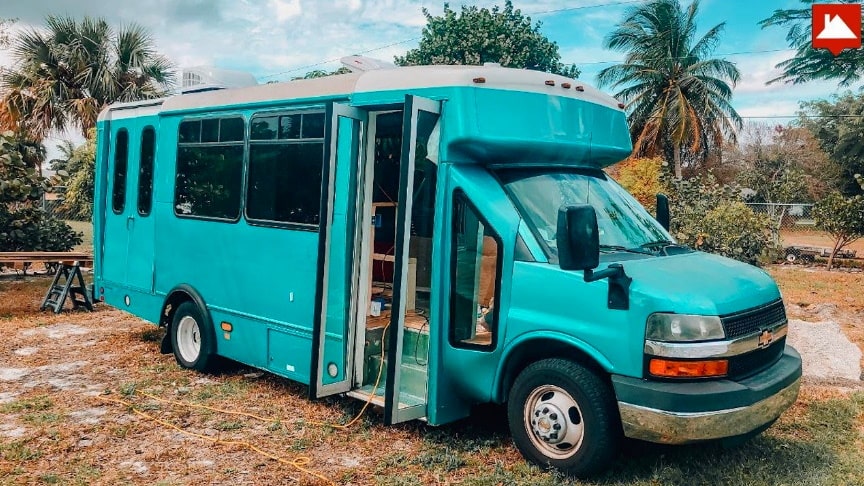 source/image: Tiny House Listings
It's a Chevy G-4500 shuttle bus and is titled as an RV in the state of Florida. The bus has zero rust and has been in Florida its whole life."
It was a Tampa City bus, then owned by a Women in Tampa for 1 year and I bought it from her last October. There's no issues with it whatsoever and it runs extremely smooth. It's also super powerful. The engine has just over 117,000 original miles on it and is desired 6.0 V8.
Advertisement
The bus has a 57 Gallon fuel tank that will take you reeaaalllyyy far. I've installed a trailer hitch on it with the intention of being able to tow a motorcycle or car if so desired.