Audi has unveiled the first member of a new family of concept vehicles, a spectacular roadster. Audi skysphere concept is the name of the electric-powered, two-door convertible whose lines lead directly to the Audi design of tomorrow.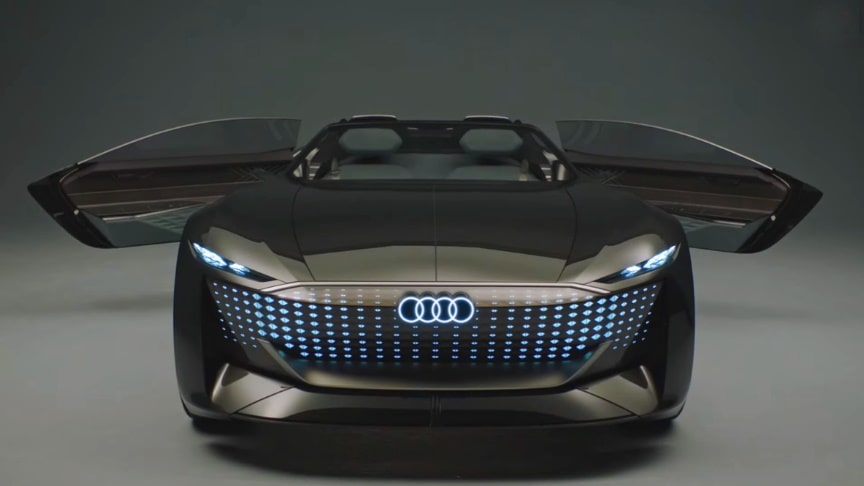 With the touch of button, the driver can take advantage of their freedom and choose their own driving experience– either they pilot their 4.94-meter-long e-roadster themselves in "Sports" mode with a reduced wheelbase, while the rear-wheel steering ensures that the vehicle remains extremely agile despite its dimensions.
An electric motor positioned on the powered rear axle is responsible for delivering power to the wheels of the Audi skysphere. A total of 465 kilowatts of power and 750 Newton meters of torque have an easy time with the roadster, which only weighs around 1,800 kilograms.
Advertisement
The weight distribution of around 60 percent on the powered rear axle results in ample traction and acceleration from 0 to 100 km/h in just four seconds, if required.The Audi skysphere's battery modules are primarily positioned behind the cabin – an ideal configuration for the vehicle's center of gravity and agility.
it. Together with the chassis and body, the instrument panel and the monitor panel on the center console also move to the rear. The driver finds all the controls, including the steering wheel and pedals, in the position that best suits them.Large touch monitor surfaces – 1415 mm wide, 180 mm high – on the dashboard and in the upper area of the center console are used to operate the vehicle and infotainment systems.