The CX excavator is Doosan Infracore's vision of the future with a number of technological features to promote safety, usability and efficiency. At the heart of the body is a hybrid power system reducing emissions, fuel costs and noise.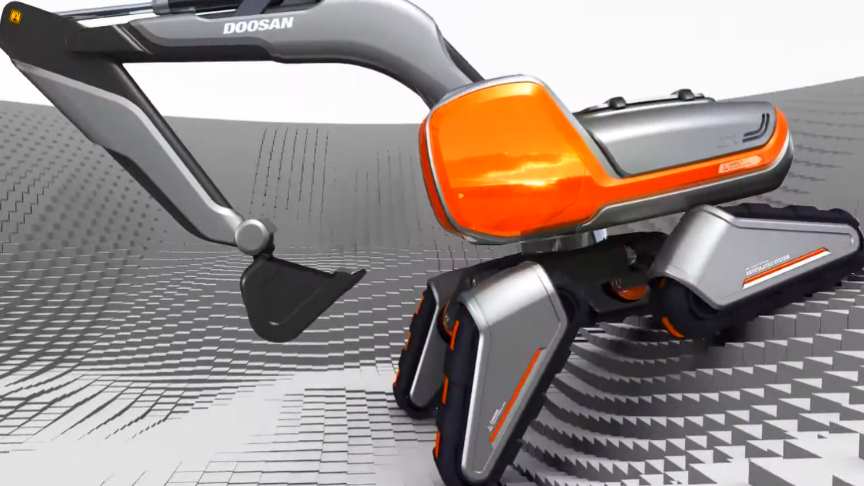 The cabin can be extended forward to provide improved visibility for the driver while the rear counterweight extends to maintain stability and increase lifting performance.
The excavator is designed to function at the highest level at various working sites, to be environmentally friendly with energy-efficiency, and to exhibit high performance even in severe conditions.
Advertisement
The undercarriage design incorporates four swing arms to which an independent tracked assembly is attached using an articulating joint to provide greater manoeuvrability while offering great stability on the most uneven ground. Intelligent independent suspension provides a smooth ride for the operator while reducing vibration.more info: doosanequipment