MARCHI Mobile, a German-based company with a passion for creating luxury travel vehicles, introduces the MARCHI eleMMent. The design philosophy behind the MARCHI eleMMent series goes far beyond what is typically considered in the automotive spectrum.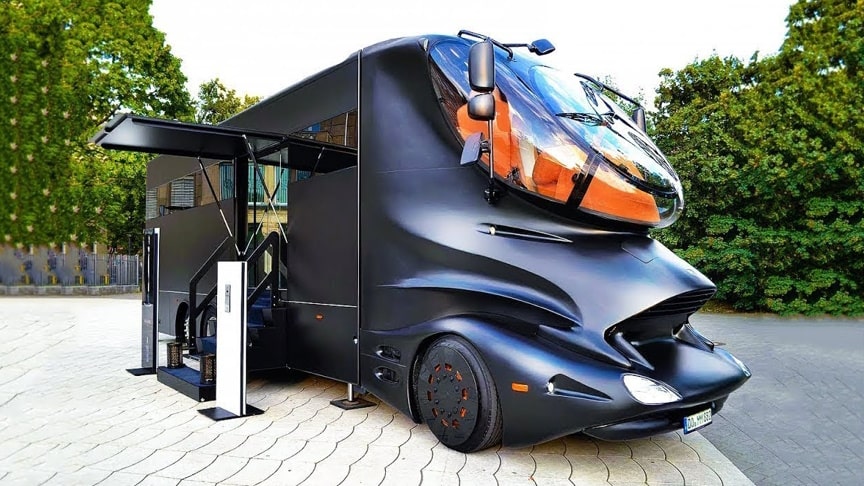 source/image: marchi-mobile
The eleMMent palazzo Superior is our top-of-the-line model that has been recognized in over 190 countries as the most luxurious and, without doubt, the most outstanding motorhome to-date.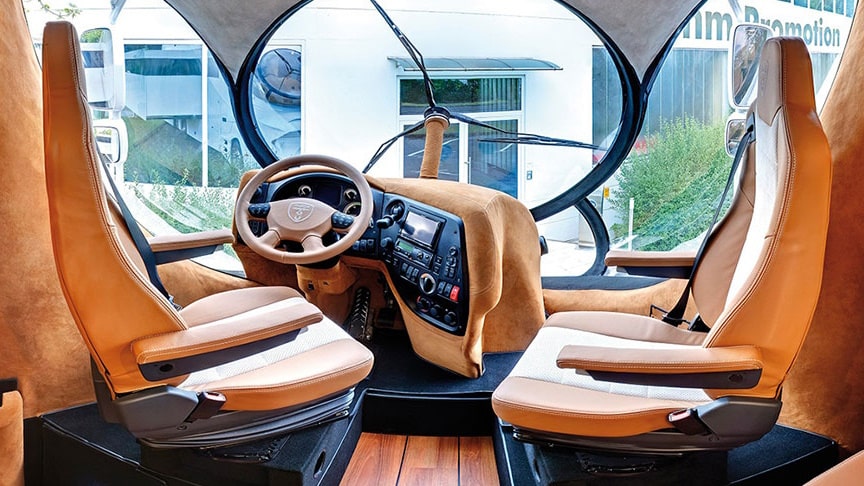 source/image: marchi-mobile
For the firm time, engineering, and lifestyle concepts from an elite class of yacht builders, aviation companies, and motorsports racing have been seamlessly brought together to create a vehicle that epitomizes the art of luxury travel.
Advertisement
The Palazzo is an exercise in excess and every man's dream.Master bedrooms, lounge areas, modern bathrooms and everything else you might might find in a five star suite is inside the Palazzo. The builders use the most luxurious, status defining materials to make everything from the wall, to the floor to the furnitures.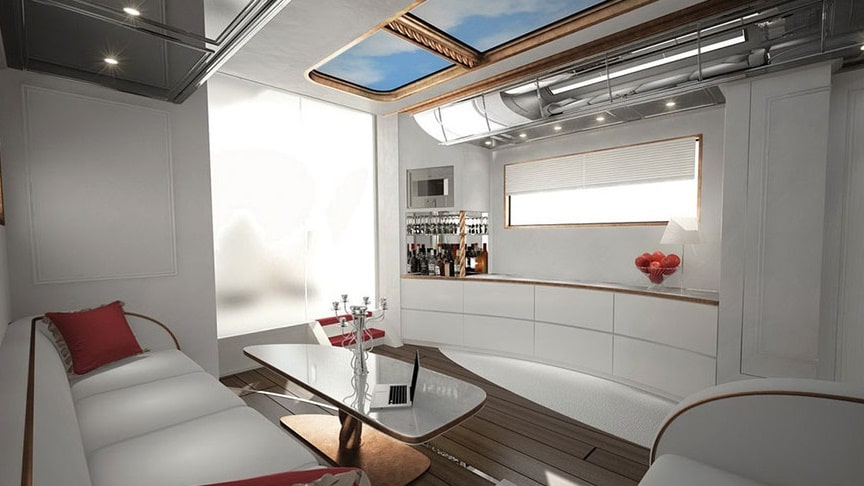 source/image: marchi-mobile
Powered by a 510hp, automatic transmission engine, the 12 meter long vehicle can produce reasonable speed for long distance transportation.The futuristic and extraordinary design of the RV has been achieved through contemporary elements uniting in a harmonious way.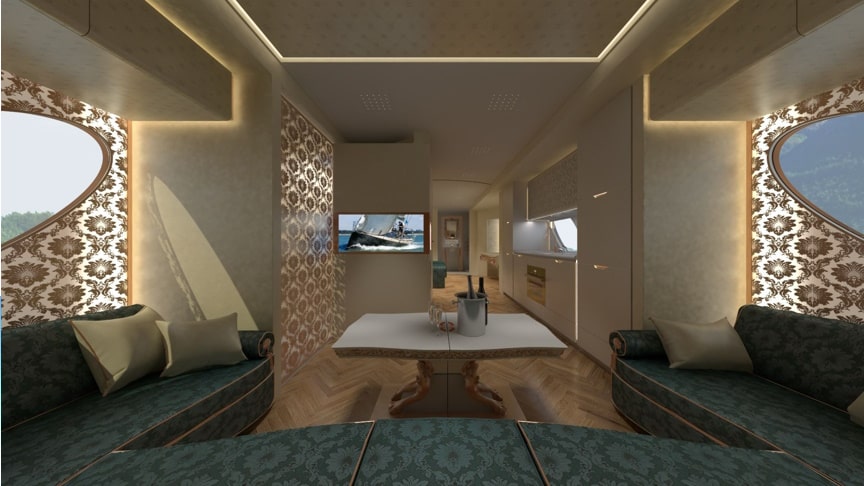 source/image: marchi-mobile
The cutting edge design along with great combination of exterior color has given the vehicles a notable aerodynamic appearance. Besides, the windshield as well as the driver's cab is something you have never even imagined. The interior is equipped with baroque stylistic elements of Austrian-Italian interior architecture that gives the rider a unique experience of luxury, comfort and elegance.