MAN Concept truck with Krone Trailer Aero Liner. The vehicle offers the loading volume of a conventional truck; nevertheless, it shows the low drag coefficient of a passenger car.Length of the whole train: 20.4 metres. The trailer was moved on highways; however, the truck itself cannot be driven on public roads.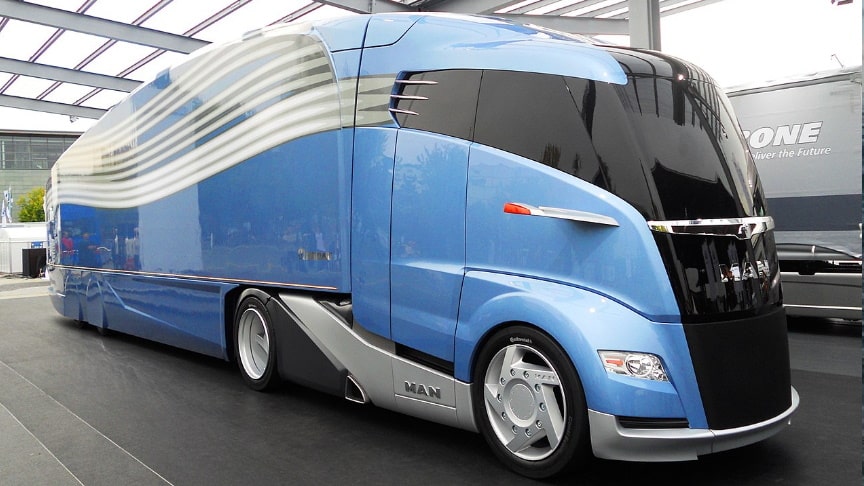 source/image: wikipedia
At 20.3 meters (66.6 ft) in length, the MAN tractor-trailer (dubbed the "Spacetruck") exceeded the 18.75 meters (61.5 ft) maximum overall length allowed by EU Directive 96/53/EU, thereby prohibiting its use on the road (same issue as the Mercedes-Benz Aero Truck and Trailer).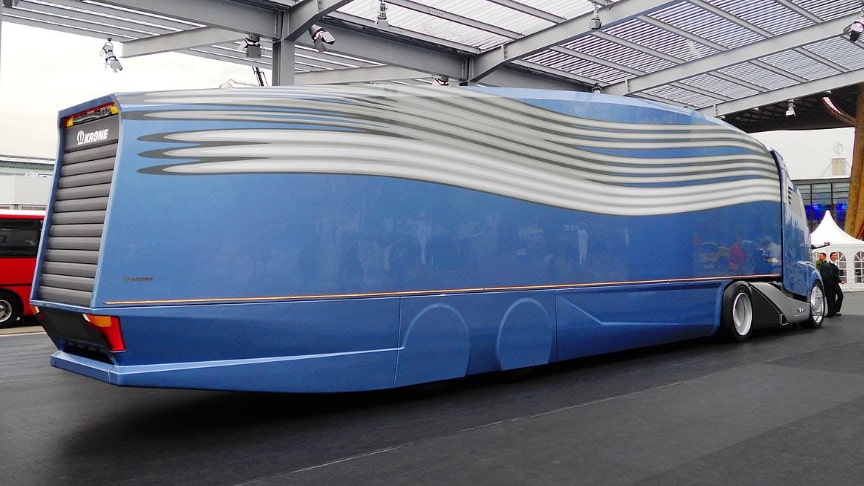 source/image: wikipedia
The extremely low drag coefficient was achieved with an aerodynamic tractor and an irregularly-shaped cargo trailer that offers the same interior volume as a conventional rectangular trailer. Based solely on its aerodynamic refinements, the Concept S offered a 25% improvement in fuel efficiency over a conventional tractor-trailer.
Advertisement
The Krone trailer was designed to meet all the requirements for loading and unloading at ramps and was equipped with a tailgate that could be raised during cargo handling.
The manufacturer adds that curbing CO2 emissions is becoming increasingly important, as there are indications that a law regulating CO2 emissions from trucks over 12 t will also be passed in Europe in the near future.